Unlock Your Basement's Full Potential: Atlanta's Leading Basement Remodeling Pros
Unlock Hidden Potential: Custom Basement Remodeling for Enhanced Living Spaces
Expert Basement Remodeling in Atlanta
Are you looking to transform your unfinished basement into an area of stylish comfort? Look no further than our experts offering unprecedented basement remodel in Atlanta services whether you wish to create a home theater, wine cellar, or game room and recreational space. We can help bring the perfect environment to live in this extra level of your home. At Kitchen Design Studio, our experienced interior designer specialize in ensuring that each project not only exceeds expectations but also captures our clients' vision through exceptional service from start to finish. Read on for all the details!
Our Atlanta Basement Remodeling Services
Transform your underutilized basement into a stunning and functional living space with our expert basement remodeling services. Our experienced team in Basement Renovation Atlanta is adept at crafting customized solutions that cater to your unique vision, creating inviting spaces for relaxation, entertainment, or work.

Basement Design and Planning
Basement design and planning can take a seemingly common area of your home and turn it into something extraordinary! We take the guesswork out of basement renovation by having an expert team ready to help you in every step from conception to completion.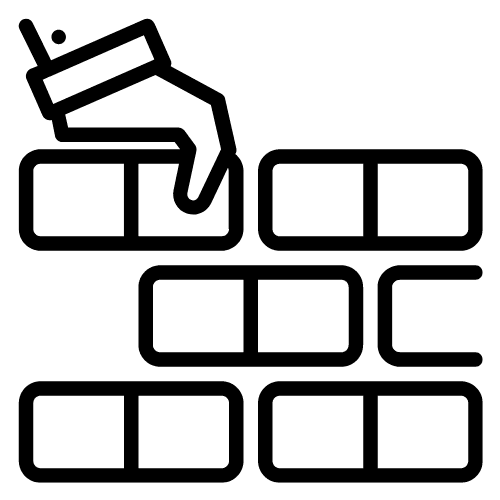 Waterproofing and Foundation Repair
We provide services to assess your property for potential risks and reinforce areas of concern, protecting your home from potential water damage. We will design a customized plan tailored to ensure that your property is safe from the ravages of water damage.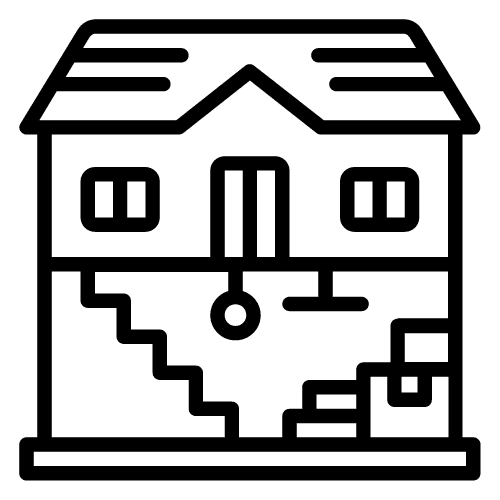 Basement Finishing and Refinishing
Our process includes everything from complete framing, drywalling, painting, and more, all with attention to detail you won't find anywhere else. We aim to create an inviting basement where you can relax, make lasting memories, and have a satisfying experience.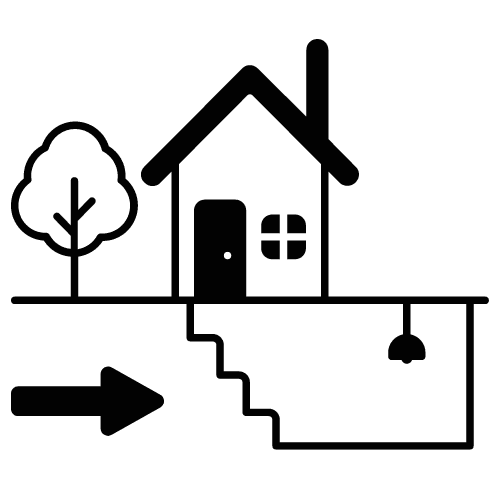 Custom Basement Remodeling Features
We understand the importance of making basements look as extravagant as the rest of a home, so we take special care while helping clients design and realize their perfect basement vision. Our specialists create custom basements incorporating the latest design trends.
Our basement renovation Atlanta services offer the perfect solution if you want to make the most out of your newly finished basement. Our experienced basement remodeling contractors work hand in hand with you to create a unique design and implementation plan that best fits your needs. To learn more about our team and entire process, visit our facebook or contact us directly today! We guarantee you a supremely satisfying experience.
Basement Remodel In Atlanta Project Gallery
Be inspired by our stunning project gallery, showcasing a diverse range of basement remodel in Atlanta completed for our esteemed clients. Witness our ability to craft truly unique and captivating spaces, tailored to each client's style, preferences, and lifestyle.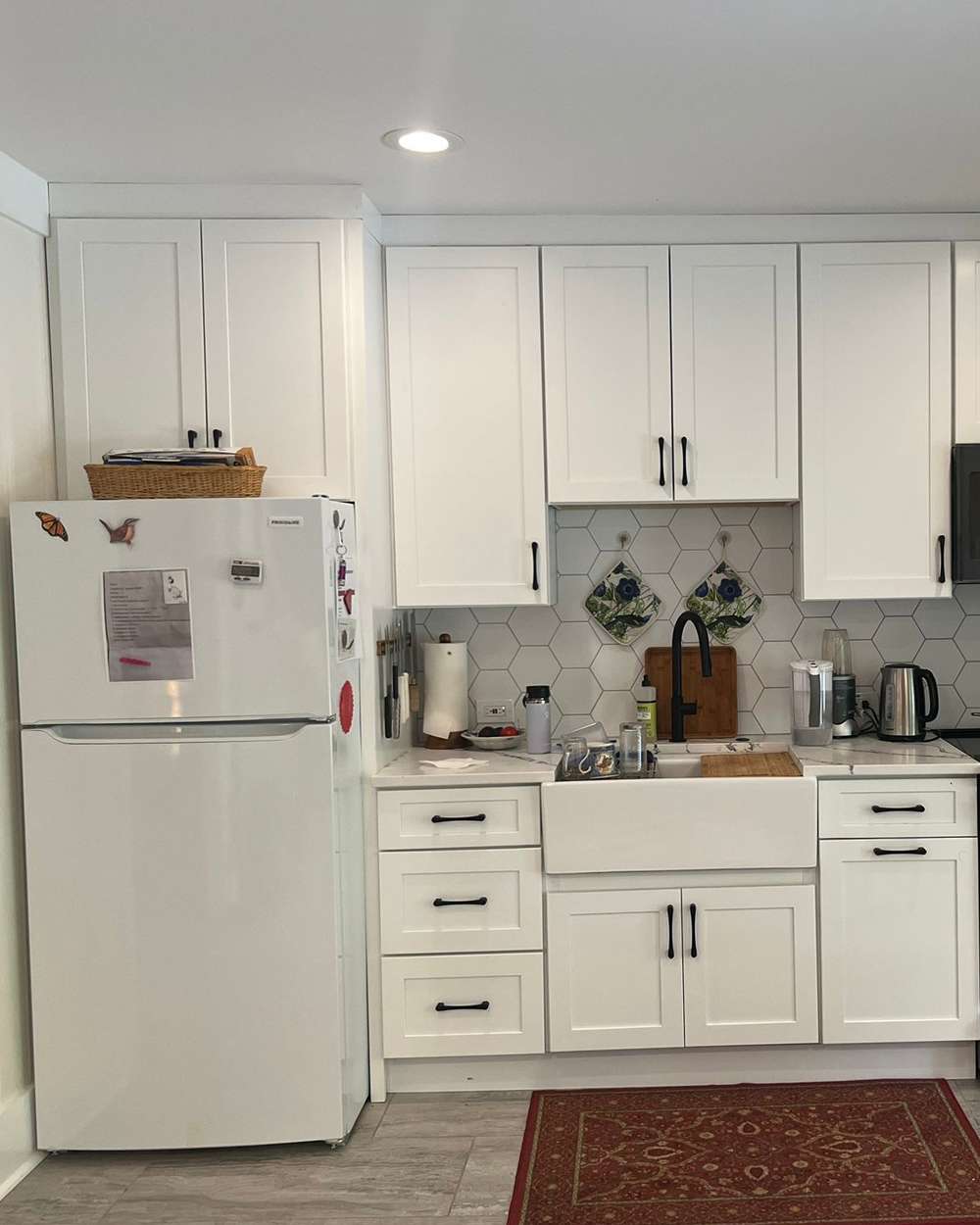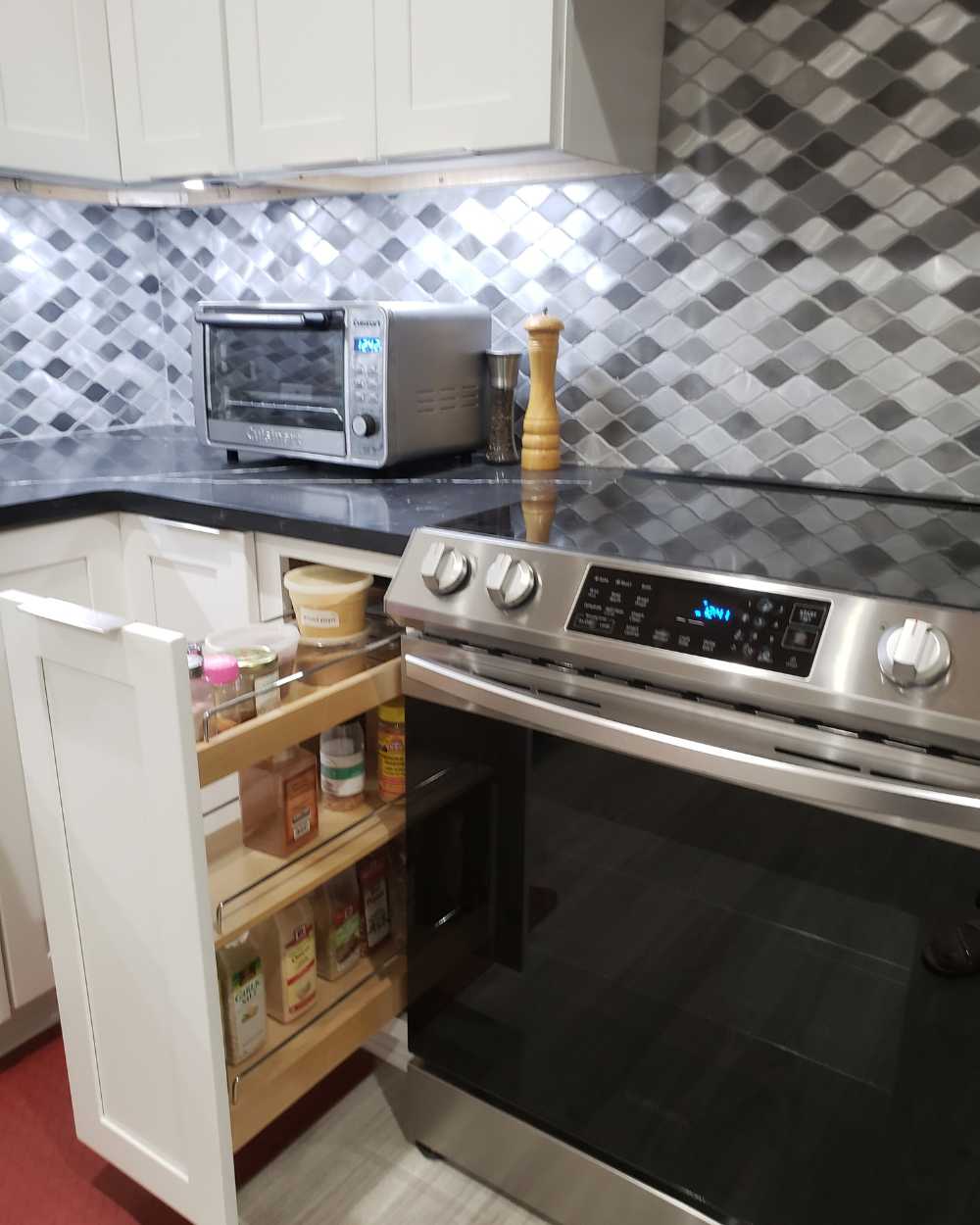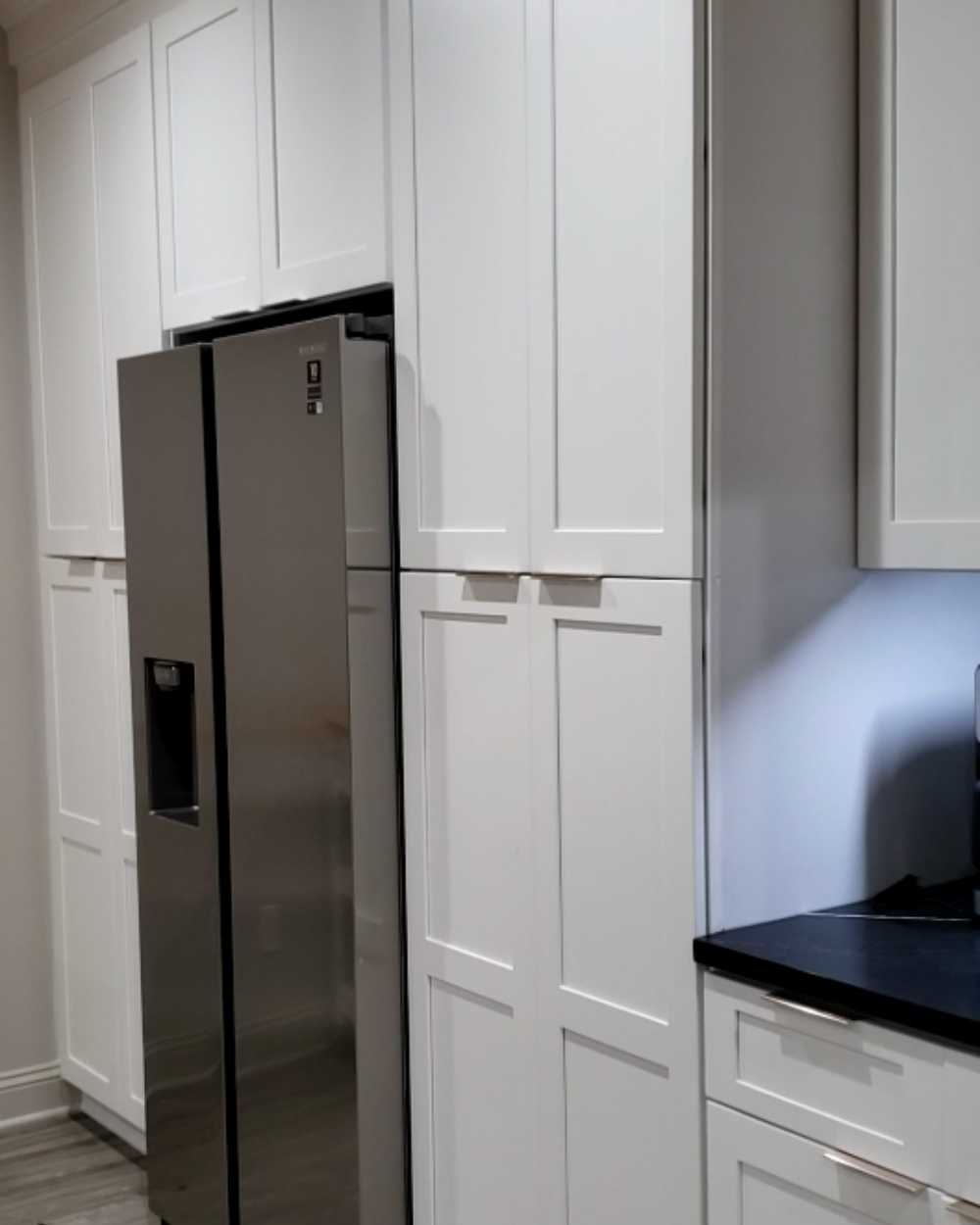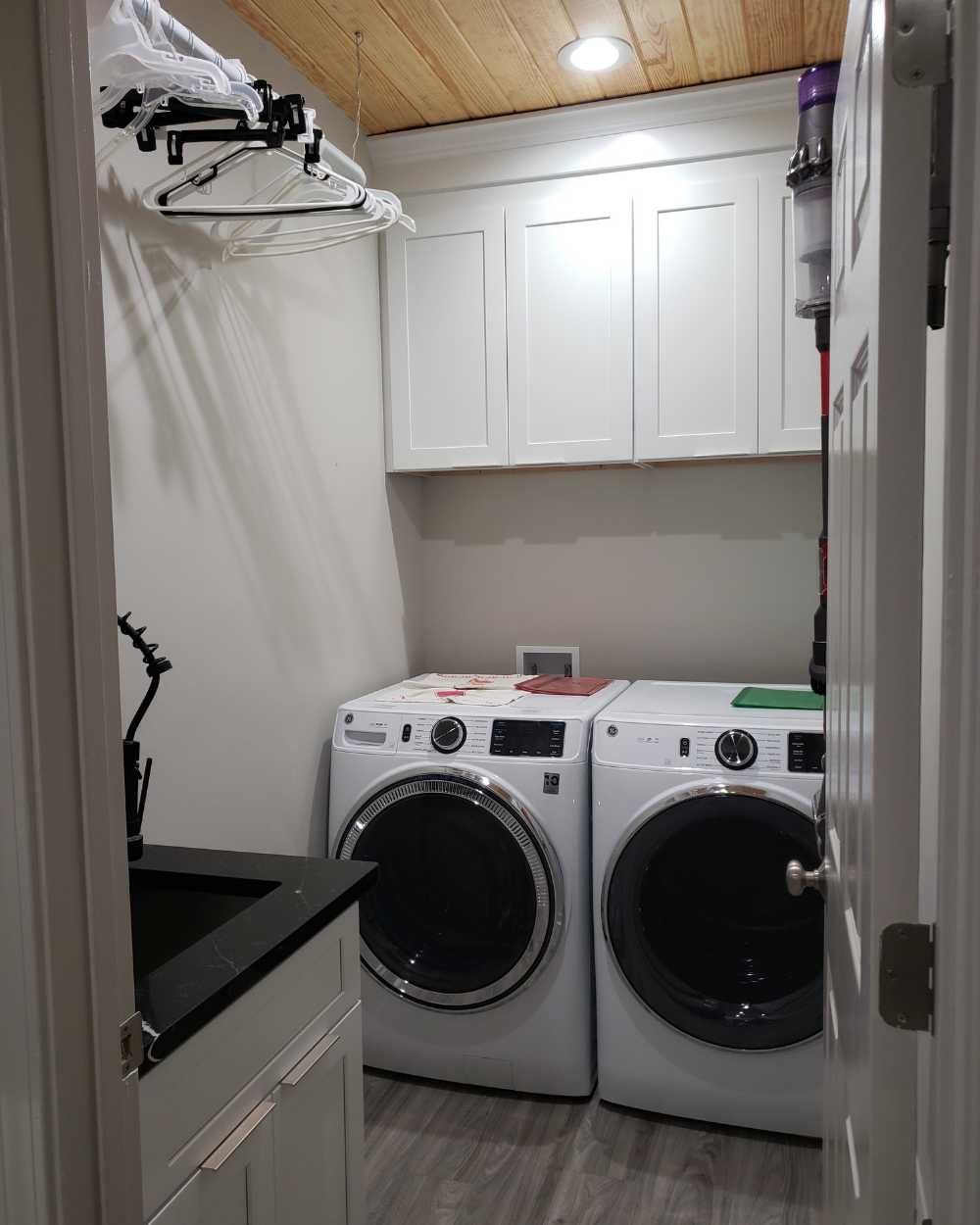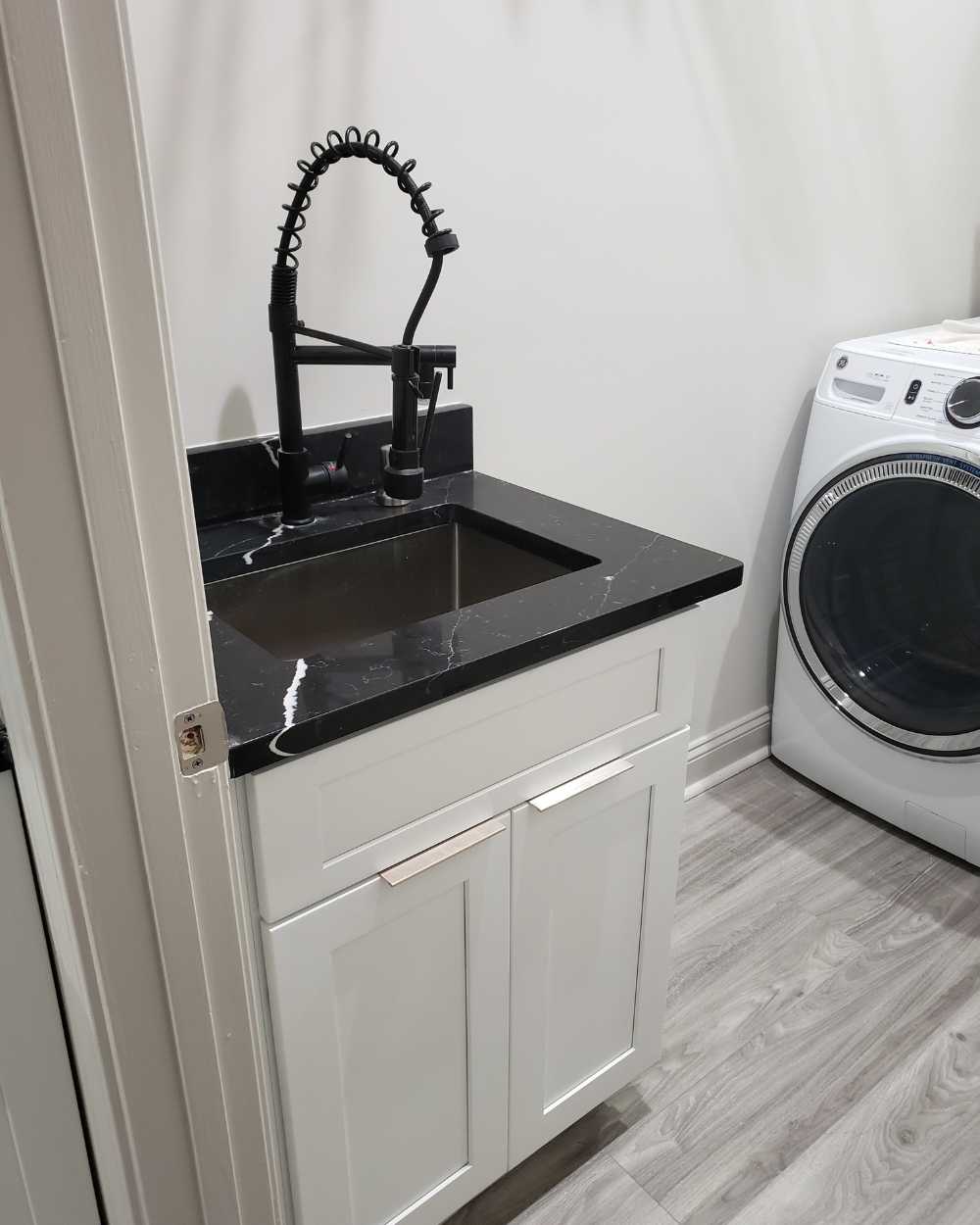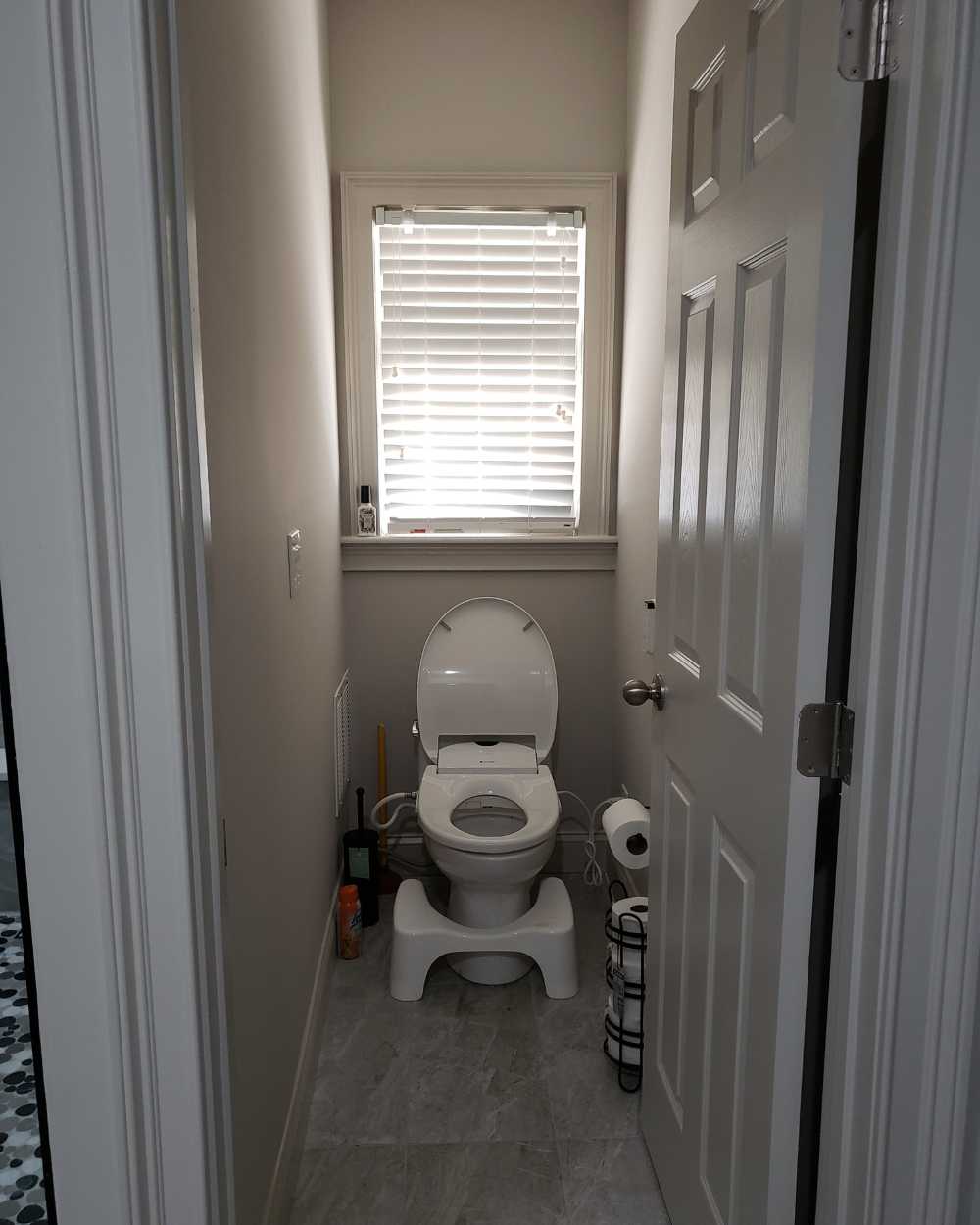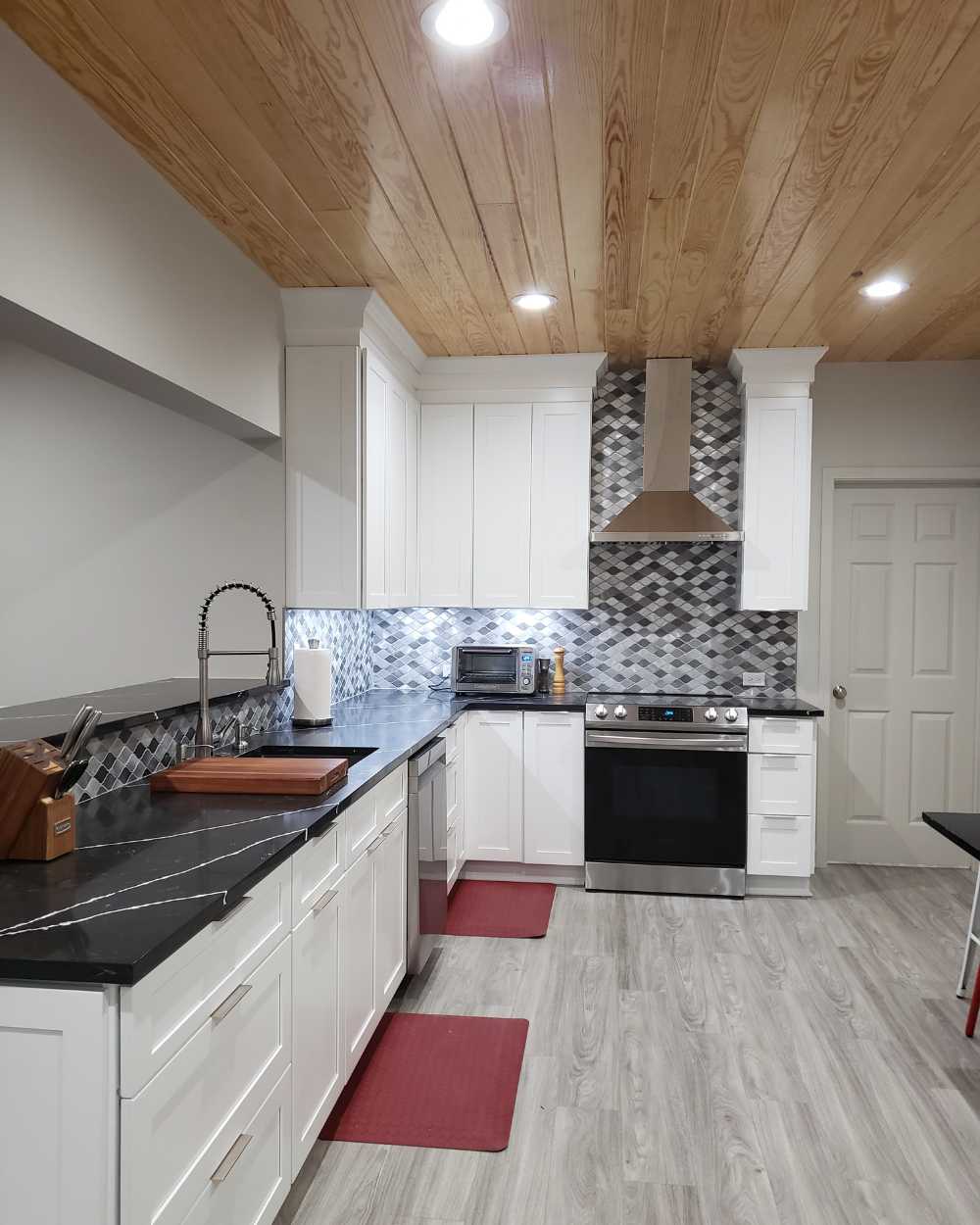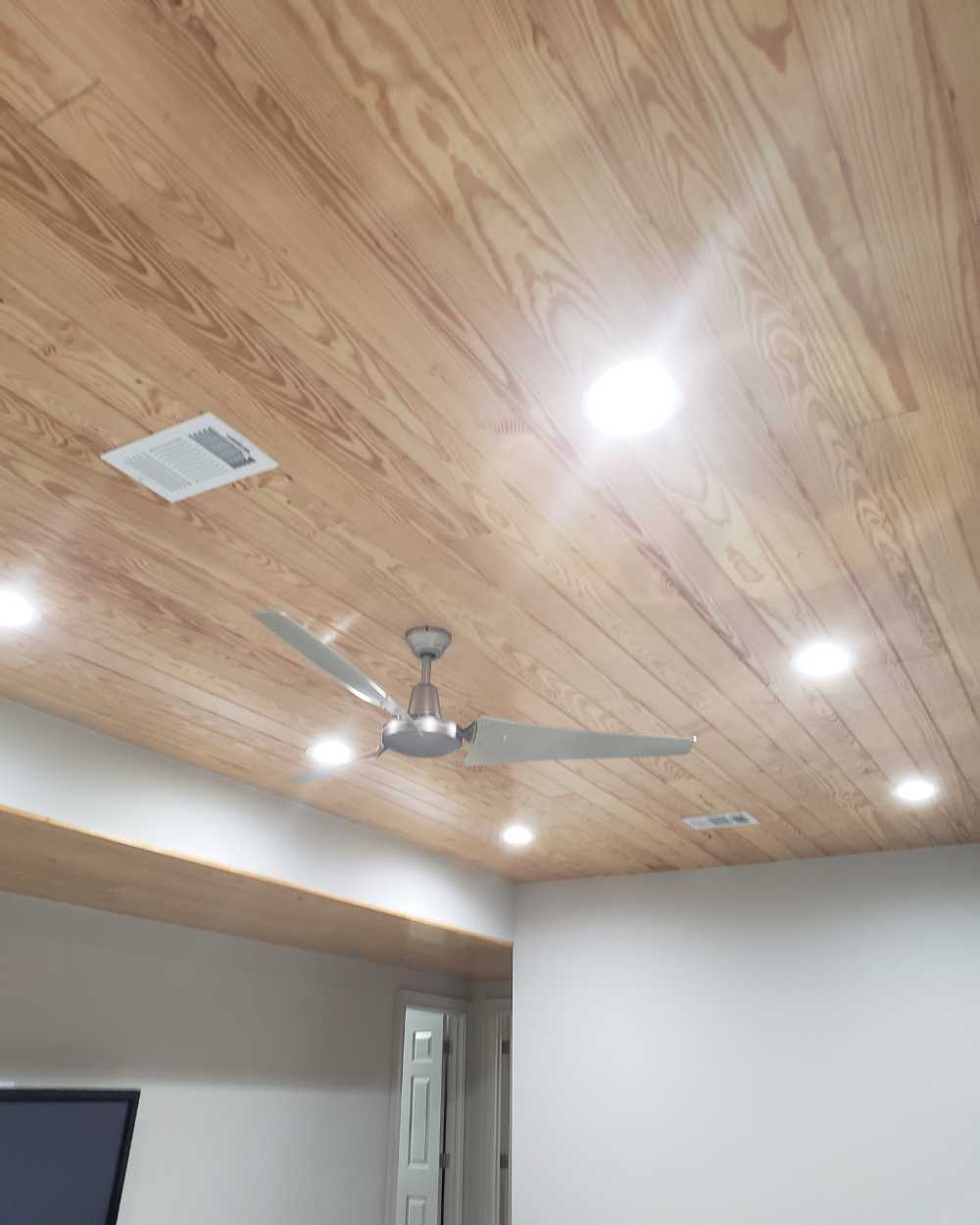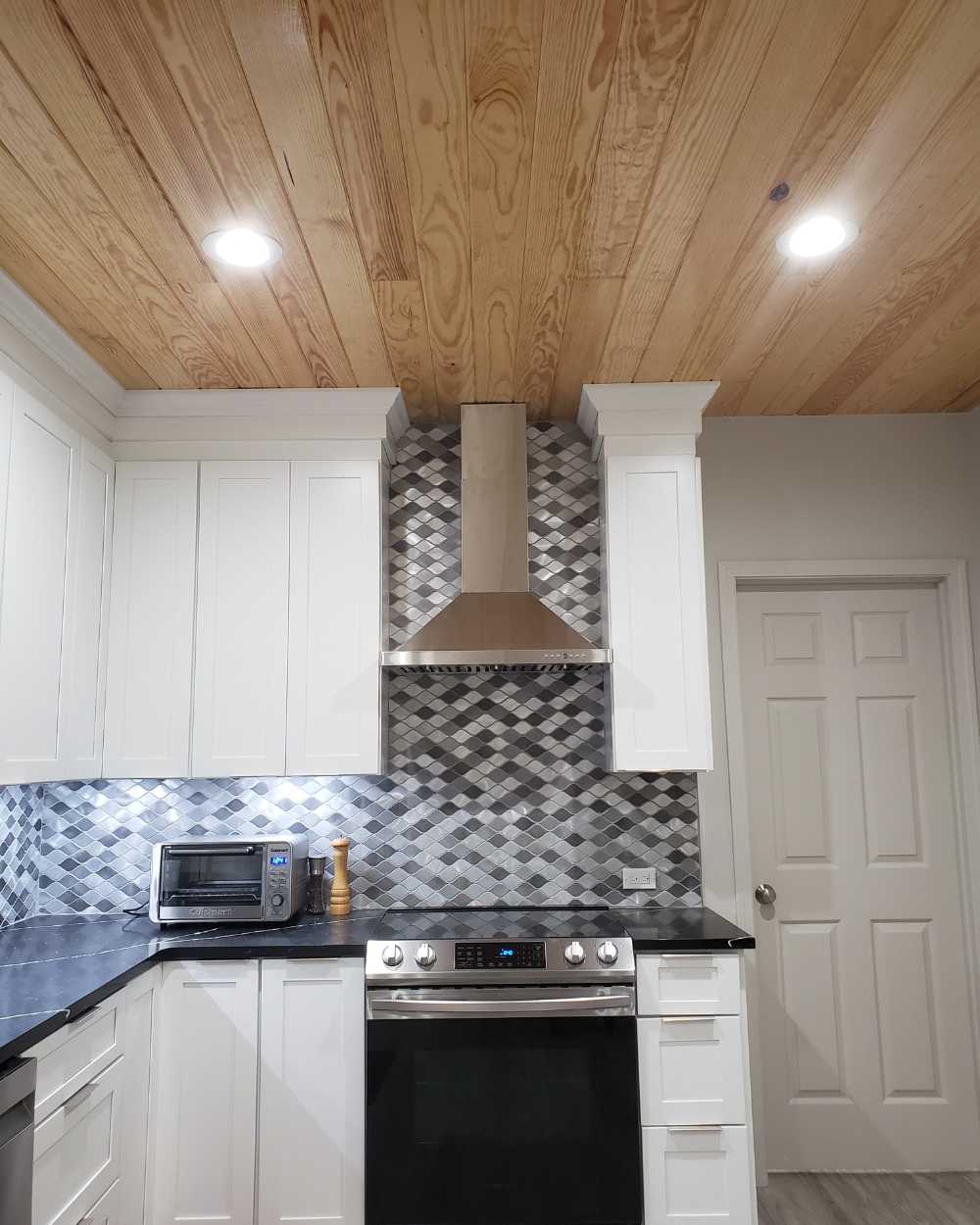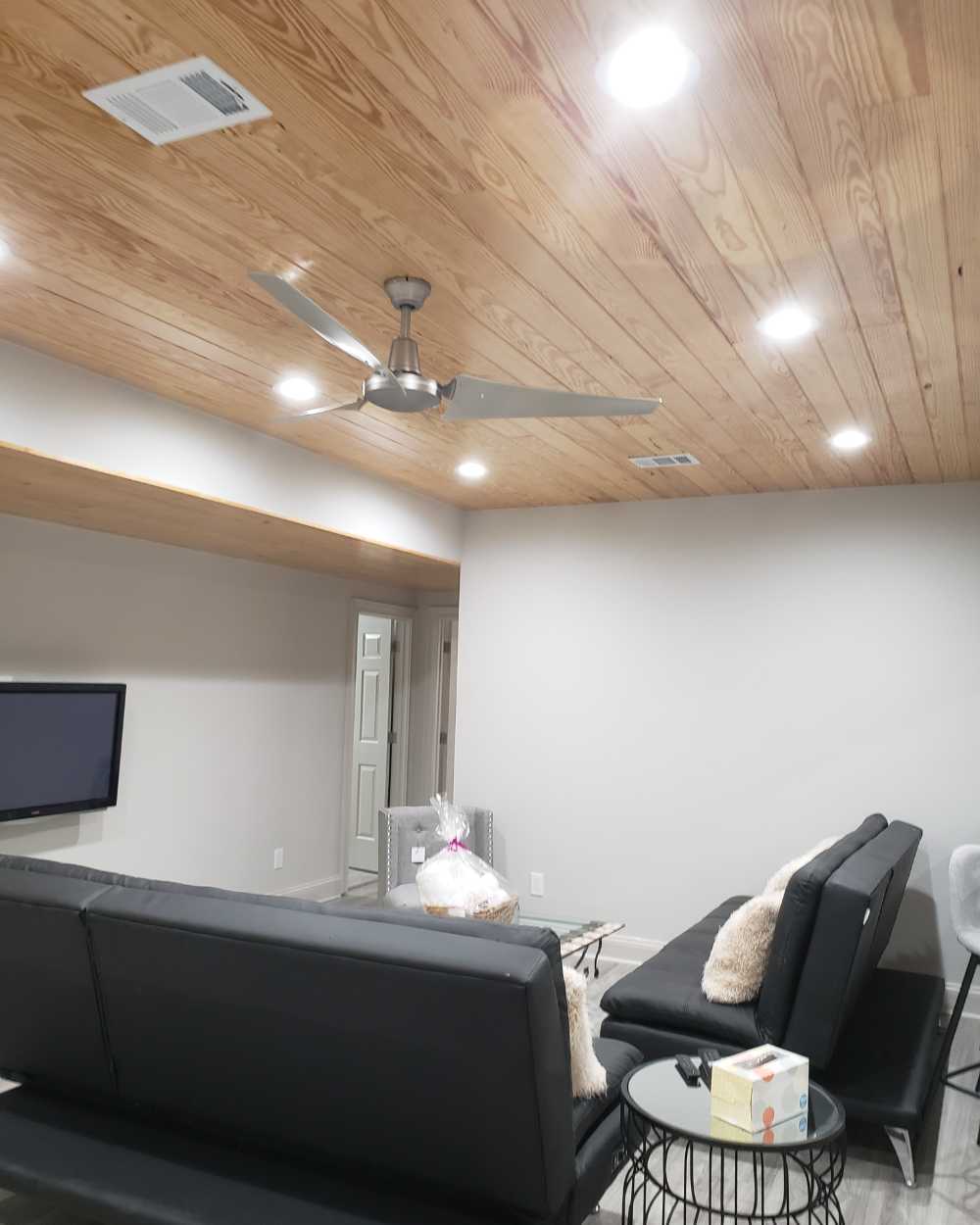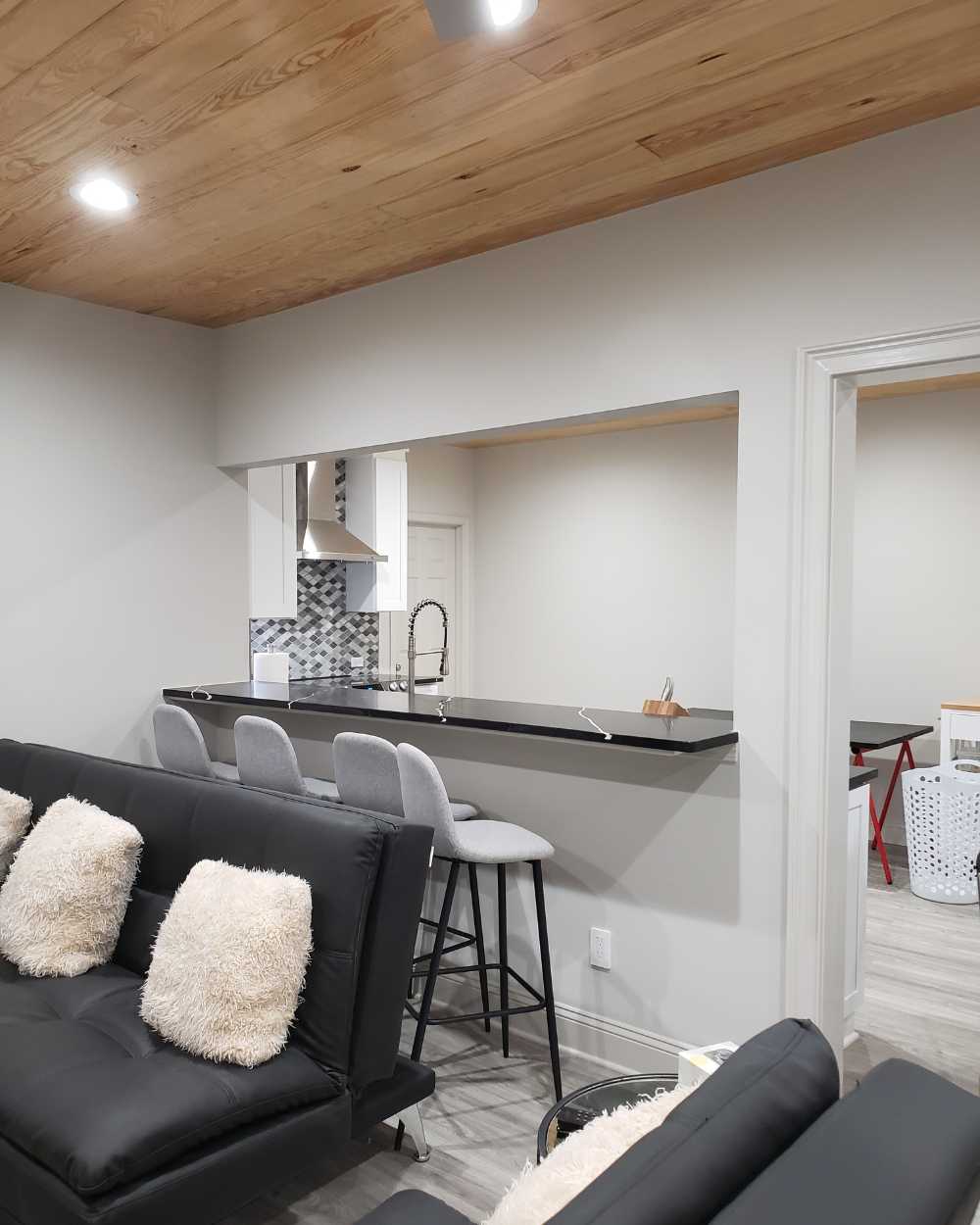 Our Basement Remodel In Atlanta Process
We believe in a streamlined, collaborative approach to basement renovations Atlanta Georgia. From initial consultation and design to construction and finishing touches, our seamless process ensures your basement transformation is completed on time and within budget, exceeding your expectations.

Initial Consultation and Free Estimate
If you want to update your existing basement, our home renovations Atlanta team is here to help. We offer an initial consultation and a free estimate, so you can get an idea of the project scope and cost before committing. Our experienced team will work with you every step of the way to ensure that the basement transformation creates a space that meets your needs and exceeds your expectations. Take advantage of our complimentary consultation; let us show you what's possible!

Design and Planning Phase
The basement of any building is a critical space that must be planned and designed carefully. It can house necessary machinery or equipment, as well as serve a variety of intricate purposes. This is why our team takes great care when designing new floor plans and basement designs. We take the time to understand your needs, consult with our experienced engineers and contractors, and plan for the long-term success of your basement renovation Atlanta Georgia.

Final Walkthrough and Customer Satisfaction
A basement is rarely a place that comes to the minds of potential homeowners when considering the home-buying process. Yet, when searching for your dream home, it is essential to feel this hidden ebb of extra space and potential. At Kitchen Design Studio, we understand how vital basement space can be for customization and storage. Our team takes great pride in ensuring all features are adequately inspected during the final walkthrough with our clients.
Contact Us for a Free Basement Remodel In Atlanta Estimate
Requesting an estimate for your basement remodel in Atlanta has always been challenging. However, our experienced and certified professionals are here to discuss the best options for transforming your space. Either you are thinking of your basement bathroom additions Atlanta project or custom home theater. Contact us today and take the first step by requesting an appointment. Together we can provide a free estimate to make your dream basement come to life. Then, let us show you how easy it is to start your current or basement future projects!
Why Choose Our Basement Remodel In Atlanta Services

Partner with our skilled basement remodel designer Atlanta team who stand out for their innovative design solutions, superior workmanship, and customer-focused approach. Allow us to craft a breathtaking basement transformation that enhances your home's value and enriches your everyday living experience.

Experience and Expertise

High-Quality Materials and Craftsmanship

Competitive Pricing

Tailored Designs to Match Your Style

On-time Project Completion

Excellent Customer Service and Support
Testimonials from satisfied clients
The praise of our satisfied clients is a testament to our dedication and quality workmanship. Read their testimonials to discover how we've turned once-neglected basements into extraordinary living spaces that delight and inspire.
Love the service and the quality, Israel was amazing, highly recommended
Roslyn Holcomb
2023-01-26
We had an amazing experience with this company. Everything was done on time and done well. Their standards are extremely high with meticulous execution. Each day we knew what would be happening the next day and approximately how long it would take. They were innovative with great ideas and also attentive to our needs. We couldn't have asked for a better kitchen remodeling experience.
Kitchen Design Studio team were very professional from start to finish. They helped me remodel the kitchen of my dreams!
Great work!
TandR Ferguson
2022-12-05
Very pleased with the outcome of our kitchen renovation. The company was able to work with us on adding new features to our old existing kitchen features that we wanted to keep. The entire kitchen looks brand new. We would definitely use them again on another renovation in the future.
From the day I first met Isreal I felt extremely comfortable with him as a person, and a perspective contractor. I remeber feeling very confident that he had the experience to achieve what we were looking for in our kitchen, and I was not wrong. At no point during the process of a total kitchen redo did any of the above feelings ever change. Isreal and Ortal came up with some great ideas that we hadn't considered and addressed every question or concern we had throughout the process with patience. In a time where it is so difficult to find reliable honest contractors, we felt super relieved to have found and chosen this company. We will use them again to redo our master bathroom. I would recommend them to anyone considering a renovation project. They just do good business. Period. JT Summers
From the initial meeting to the completion of the project, we experienced nothing short of excellent customer service and superior quality of work from Israel, Ortal, and their crew. We highly recommend this business!
We have done several remodeling projects at our home over the past 2 decades and Kitchen Design Studio was by far, the best experience we have ever encountered. Israel and Ortal helped redo our entire basement apartment and were amazing to work with. They took a typically stressful and challenging experience and made it into something manageable that left us with a very different view of what remodeling could be. Some words that come to mind in our experience working with KDS are professional, dependable, honest, flexible, easy to work with and the icing on the cake was Israel's wonderful sense of humor. We are extremely impressed with the finished product and everyone who enters the space is completely in awe. We would not consider using ANY OTHER company for further remodel work in the future, as our minds have been changed after working with them.
They provided excellent service and offered several design options. They came to our house multiple times during design and pre-installation phases to fine tune the designs. They were very patient during our decision making, and even more patient with our general contractor who was several months late with their work.. The cabinet and countertop installation were the best quality. We love our new kitchen!
Israel and his team were great throughout the entire process installing a wet bar in our basement. Professional, courteous, and reliable people who did great quality work that we are very happy with. If we need similar work done again, we would definitely use this company.
Frequently Asked Questions
Delve into the complexities of basement remodeling with confidence, thanks to our comprehensive FAQ section. We address your most pressing questions and offer expert guidance, ensuring you feel well-informed and prepared as you embark on the exciting entire process of revitalizing your basement.