Improve the Quality of Your Life with Kitchen Design Studio's Skilled Kitchen Remodeling Services in Chamblee
Revitalize Your Culinary Space: Kitchen Design Studio's Expert Kitchen Remodeling Services in Chamblee
Expert Kitchen Remodeling in Chamblee
To the best in professional kitchen remodel in Chamblee GA, Kitchen Design Studio welcomes you. We are proud to serve the residents of Chamblee and have a deep familiarity with their specific wants and needs. We have the professional expertise and years of experience to make your ideal kitchen a reality.
Services Covering Every Aspect of Chamblee Kitchen Remodeling

Our comprehensive list of offerings covers every base, making the entire kitchen redesign process stress-free and enjoyable. Some of the things we do are: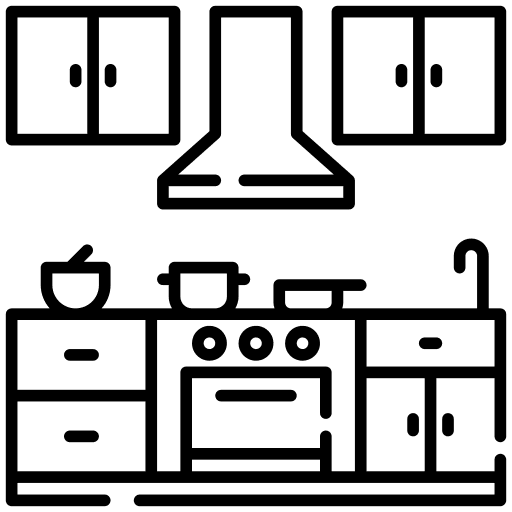 Designing Unique Kitchens
Create a kitchen design that fits your lifestyle, tastes, and current space constraints by collaborating with our skilled designers. To help you imagine your new kitchen before we build it, we provide cutting-edge 3D modeling software.

Putting up New Cabinets
Choose from an array of stunning cabinet styles, materials, and finishes that perfectly match your desired aesthetic. Our expert installers will ensure your cabinets are fitted precisely and securely.

Setting up a Countertop
Select from a wide variety of durable and attractive countertop materials, including granite, quartz, marble, and more. Our skilled team will install your countertops with meticulous attention to detail.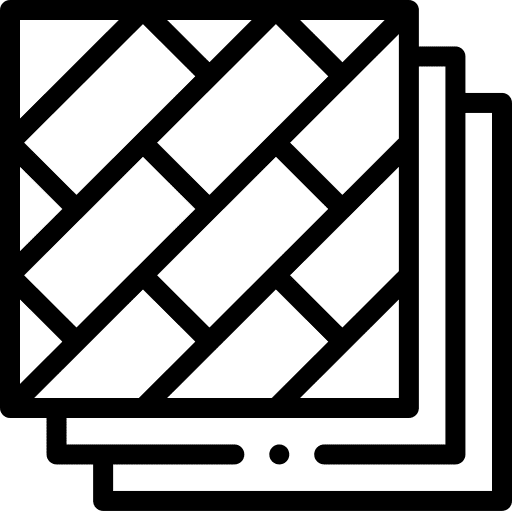 Setting up Floors
We have many different kinds of kitchen flooring available for you to choose from, including hardwood, tile, and laminate. Our trained technicians will expertly lay your new floor for you.

Lights and Wiring
Enhance your kitchen's functionality and atmosphere with our expert lighting and electrical services. We'll ensure your new lighting fixtures and electrical components are installed safely and effectively.

Plumbing and Fixture Installation
You can count on the professional skills of our plumbers to install and adjust the plumbing and fixtures in your kitchen, ensuring that the system will be dependable and effective for many years to come.
Testimonials from satisfied clients
Consider the benefits of working with a professional kitchen design studio for your Chamblee kitchen remodel project. Discover how these experts can transform your space into a stunning and functional culinary haven, from personalized design concepts to seamless execution.
Love the service and the quality, Israel was amazing, highly recommended
Roslyn Holcomb
2023-01-26
We had an amazing experience with this company. Everything was done on time and done well. Their standards are extremely high with meticulous execution. Each day we knew what would be happening the next day and approximately how long it would take. They were innovative with great ideas and also attentive to our needs. We couldn't have asked for a better kitchen remodeling experience.
Kitchen Design Studio team were very professional from start to finish. They helped me remodel the kitchen of my dreams!
Great work!
TandR Ferguson
2022-12-05
Very pleased with the outcome of our kitchen renovation. The company was able to work with us on adding new features to our old existing kitchen features that we wanted to keep. The entire kitchen looks brand new. We would definitely use them again on another renovation in the future.
From the day I first met Isreal I felt extremely comfortable with him as a person, and a perspective contractor. I remeber feeling very confident that he had the experience to achieve what we were looking for in our kitchen, and I was not wrong. At no point during the process of a total kitchen redo did any of the above feelings ever change. Isreal and Ortal came up with some great ideas that we hadn't considered and addressed every question or concern we had throughout the process with patience. In a time where it is so difficult to find reliable honest contractors, we felt super relieved to have found and chosen this company. We will use them again to redo our master bathroom. I would recommend them to anyone considering a renovation project. They just do good business. Period. JT Summers
From the initial meeting to the completion of the project, we experienced nothing short of excellent customer service and superior quality of work from Israel, Ortal, and their crew. We highly recommend this business!
We have done several remodeling projects at our home over the past 2 decades and Kitchen Design Studio was by far, the best experience we have ever encountered. Israel and Ortal helped redo our entire basement apartment and were amazing to work with. They took a typically stressful and challenging experience and made it into something manageable that left us with a very different view of what remodeling could be. Some words that come to mind in our experience working with KDS are professional, dependable, honest, flexible, easy to work with and the icing on the cake was Israel's wonderful sense of humor. We are extremely impressed with the finished product and everyone who enters the space is completely in awe. We would not consider using ANY OTHER company for further remodel work in the future, as our minds have been changed after working with them.
They provided excellent service and offered several design options. They came to our house multiple times during design and pre-installation phases to fine tune the designs. They were very patient during our decision making, and even more patient with our general contractor who was several months late with their work.. The cabinet and countertop installation were the best quality. We love our new kitchen!
Israel and his team were great throughout the entire process installing a wet bar in our basement. Professional, courteous, and reliable people who did great quality work that we are very happy with. If we need similar work done again, we would definitely use this company.
Why Select a Kitchen Design Studio for Your Chamblee Kitchen Remodeling?

Entrust your Chamblee kitchen remodel to our skilled team of professionals, renowned for their innovative designs, exceptional craftsmanship, and personalized approach. At Kitchen Design Studio, we're dedicated to transforming your dream kitchen into a stunning reality that elevates both your home and daily living experience.

Highly Qualified Experts
Our proficient experts prioritize exceptional outcomes, guaranteeing a beautiful and practical kitchen remodel in line with cutting-edge design and construction developments.

Open and Honest Costs
Kitchen Design Studio is committed to providing fair prices. We promise to never surprise you with any additional fees, and our estimates are always free and without obligation.

Customer Satisfaction
Our goal is to design a kitchen that you'll be happy with for years to come, and we'll do whatever it takes to make that happen. You can see how we've helped other Chamblee Georgia homeowners by reading their evaluations and testimonials.

Timely Project Completion
Remodeling your kitchen can be an inconvenience, but we will work quickly and carefully to minimize causing an interruption to your life.
Get Started on That Kitchen Redo in Chamblee Right Away
Are you prepared to make your kitchen the focal point of your house? Get a free estimate, no-obligation price and consultation by contacting us right away. Visit our facebook or reach us at (404) 997-3788, or through this online form. When it comes to kitchen remodel in Chamblee, Georgia, our helpful staff is happy to assist you in realizing your ideal space.
Chamblee Kitchen Remodel Project Gallery
Explore our striking selection of Chamblee kitchen remodel projects completed for our esteemed clients in Chamblee. Our gallery showcases our design versatility, catering to a wide array of styles, preferences, and budgets while upholding the highest standards of quality and performance.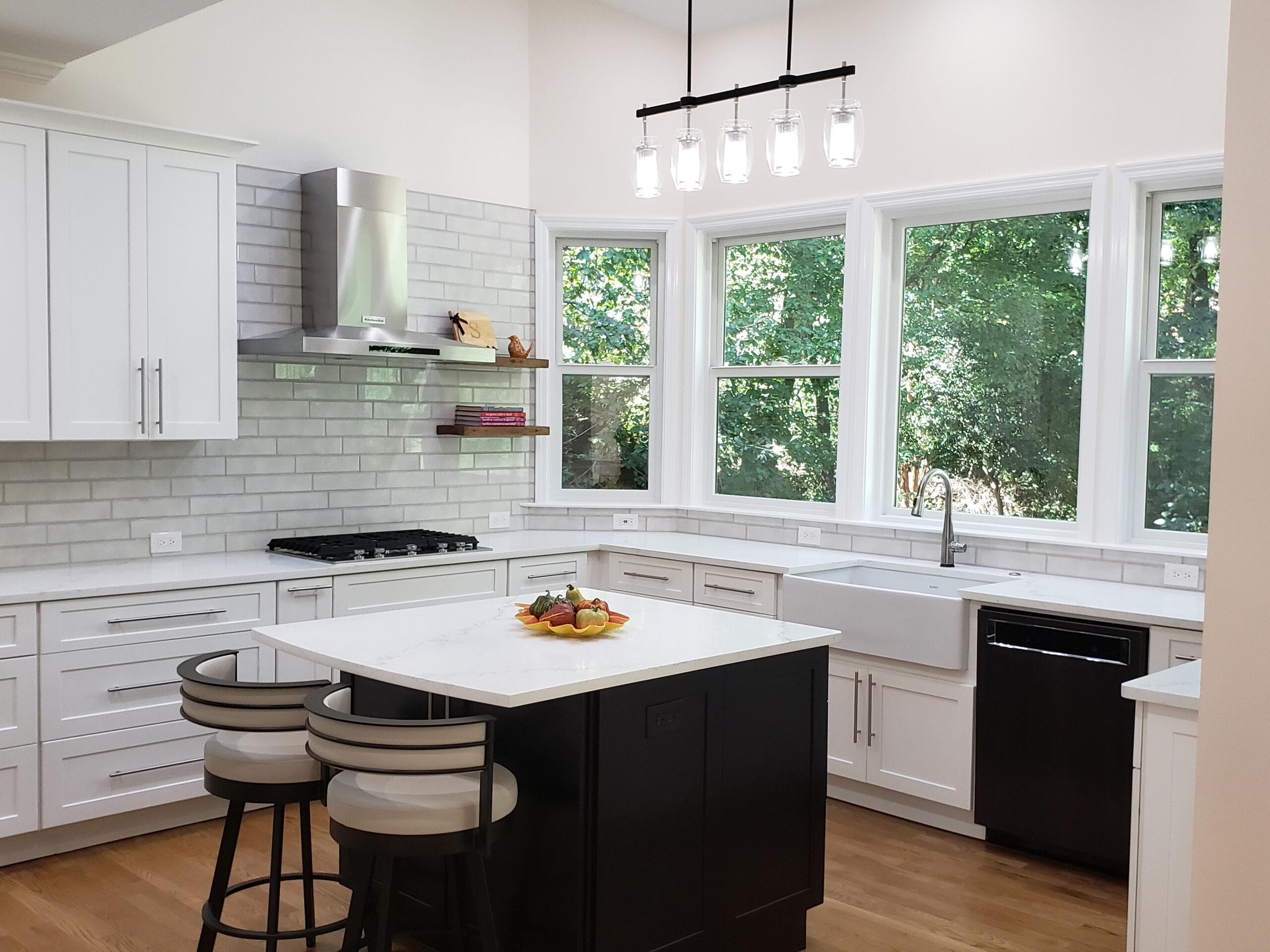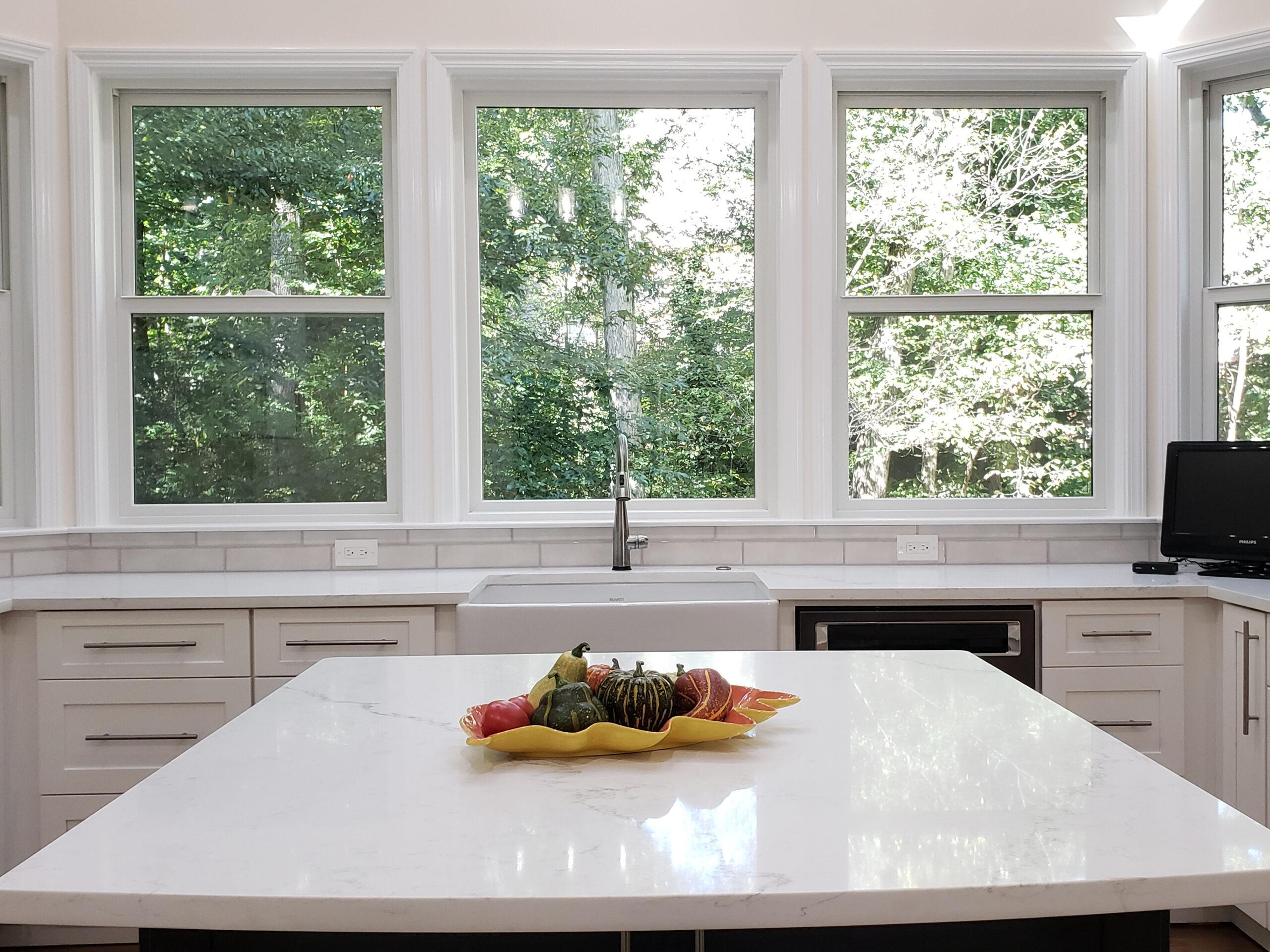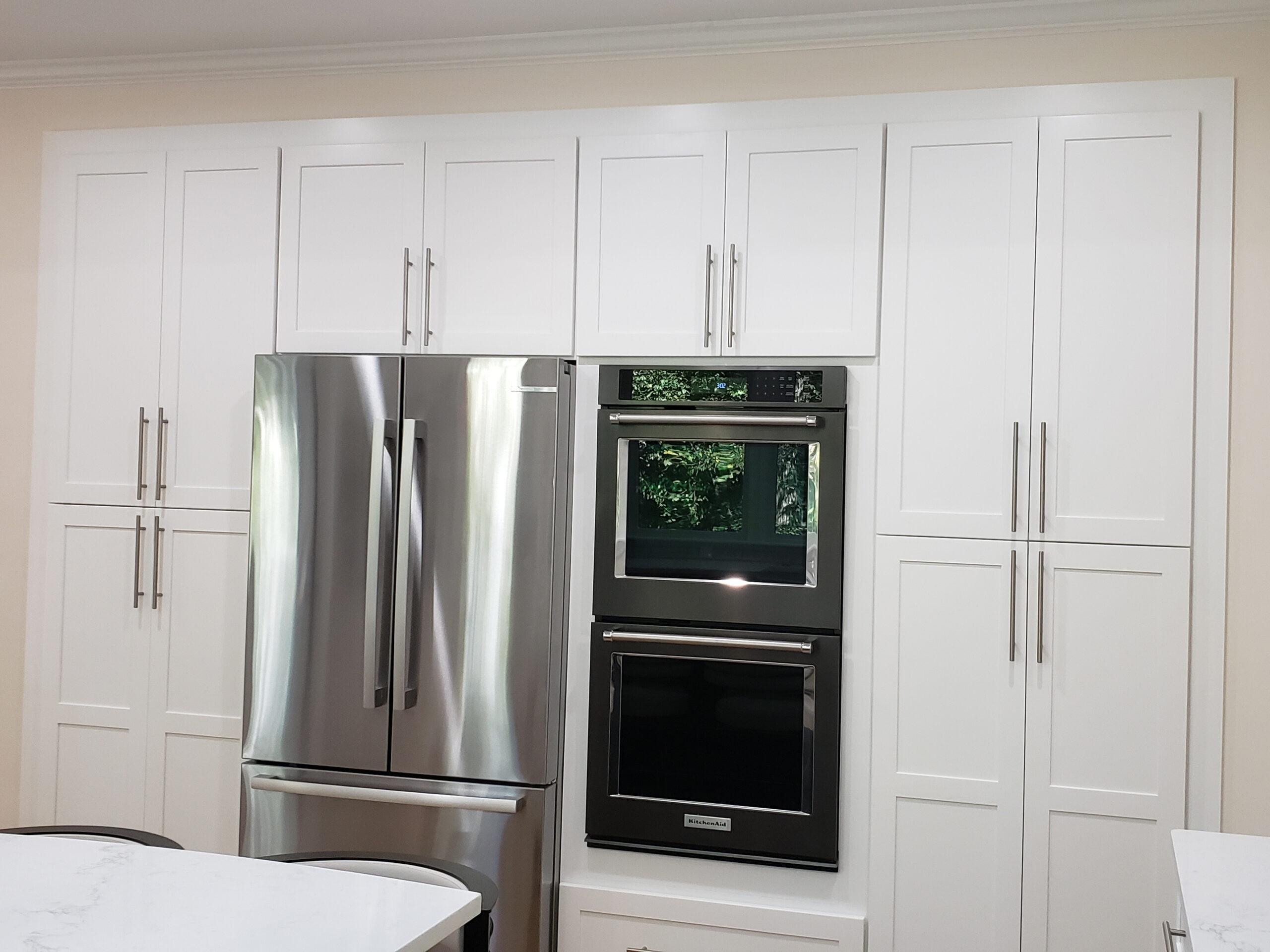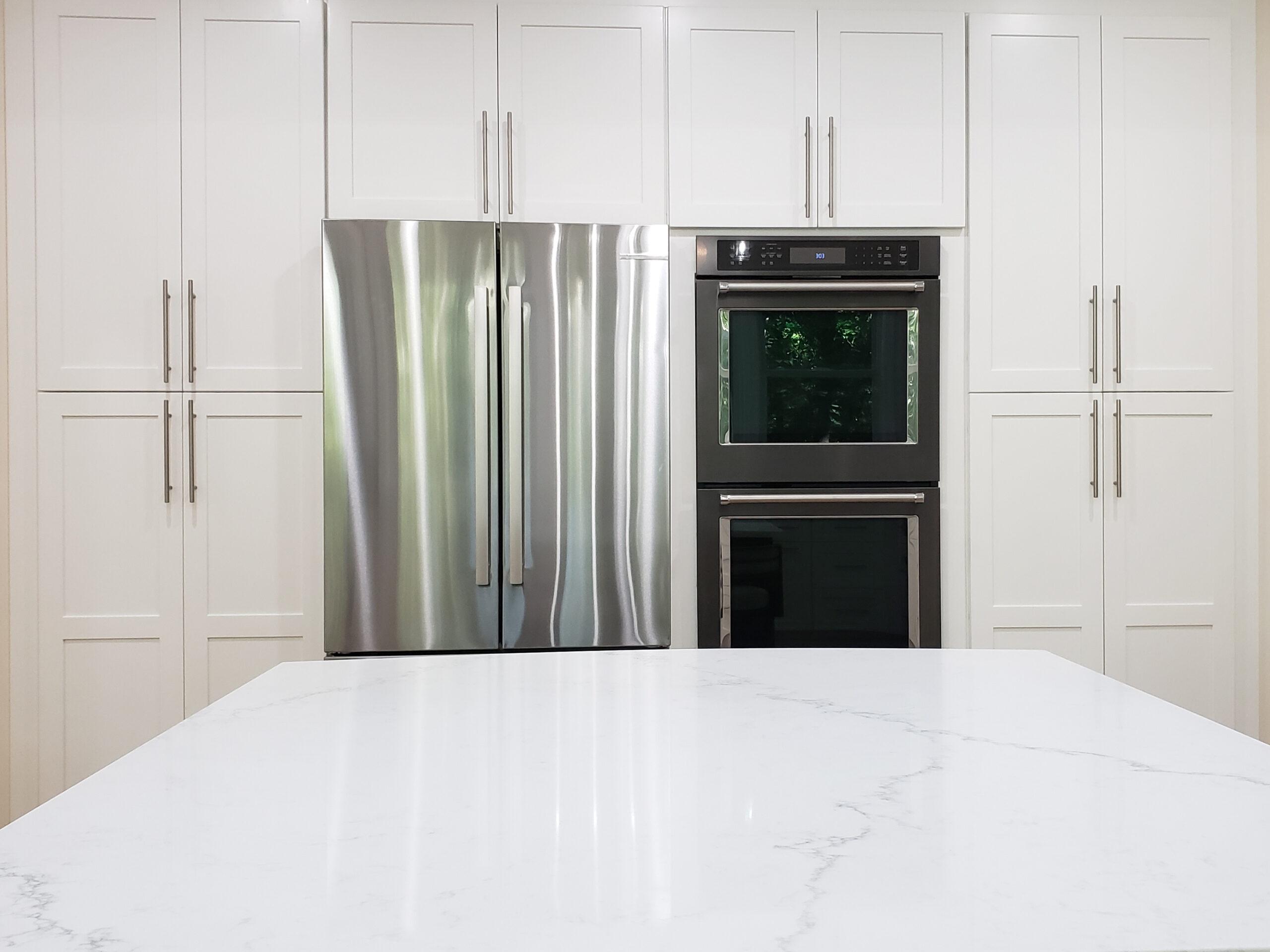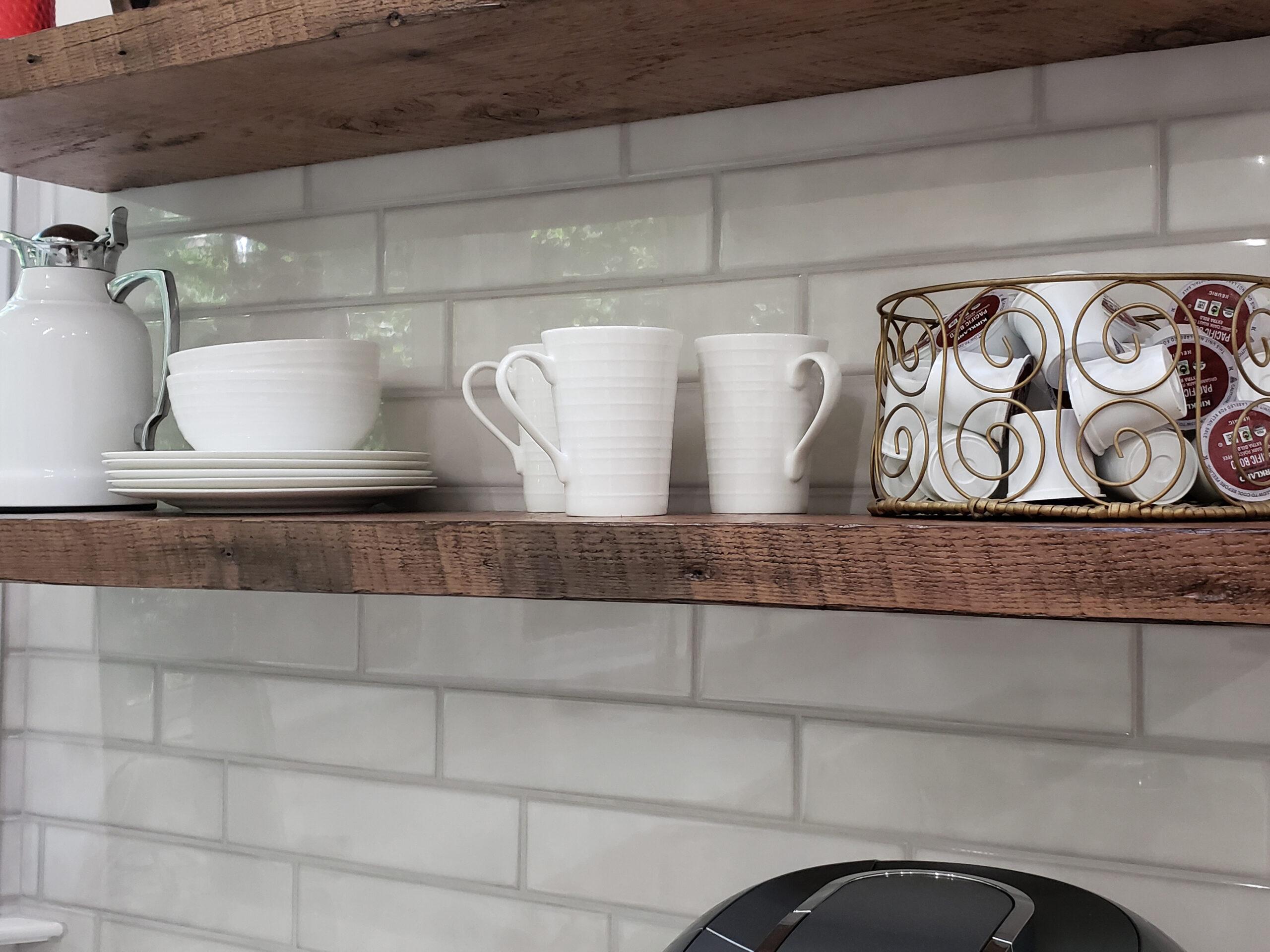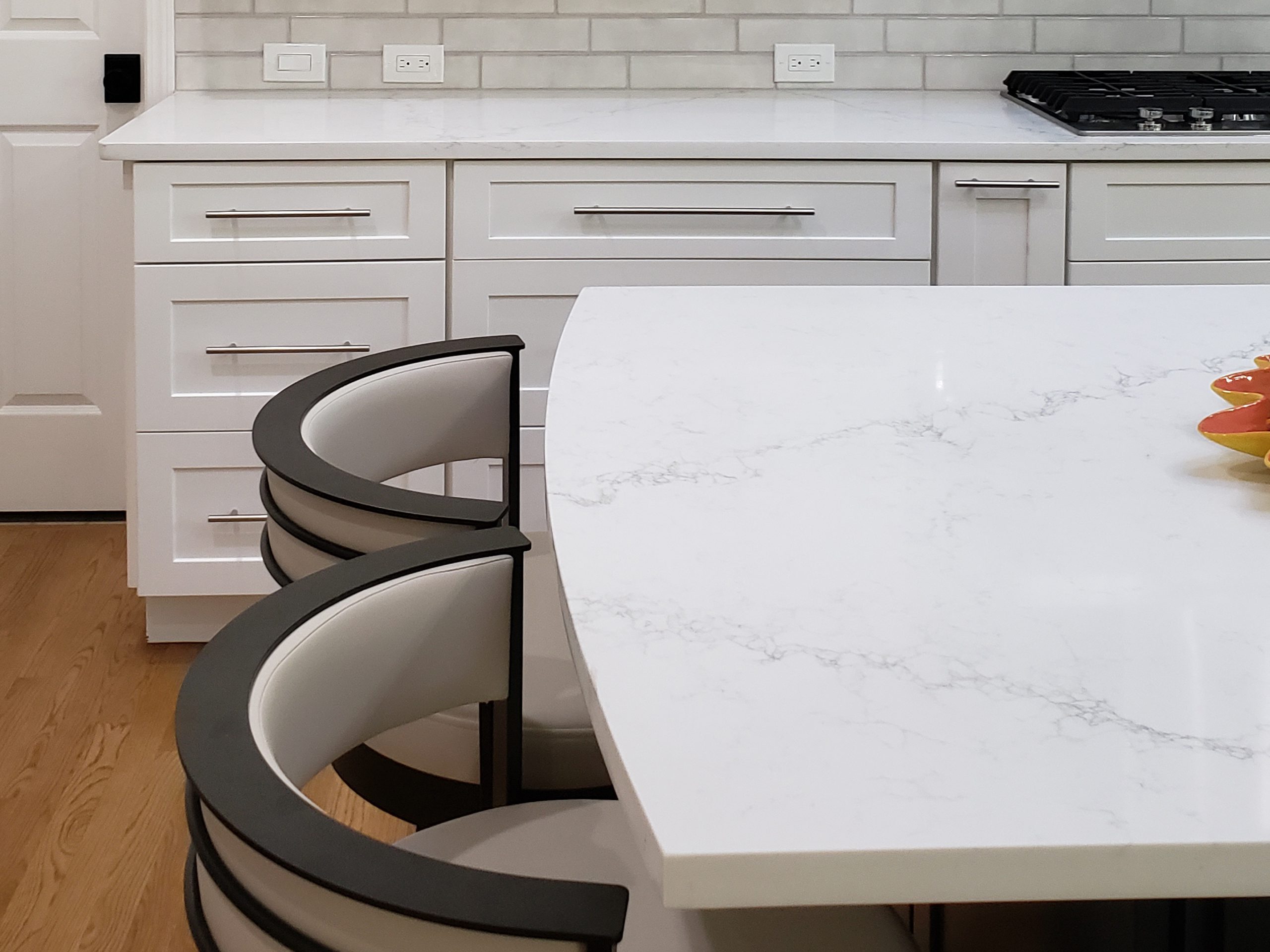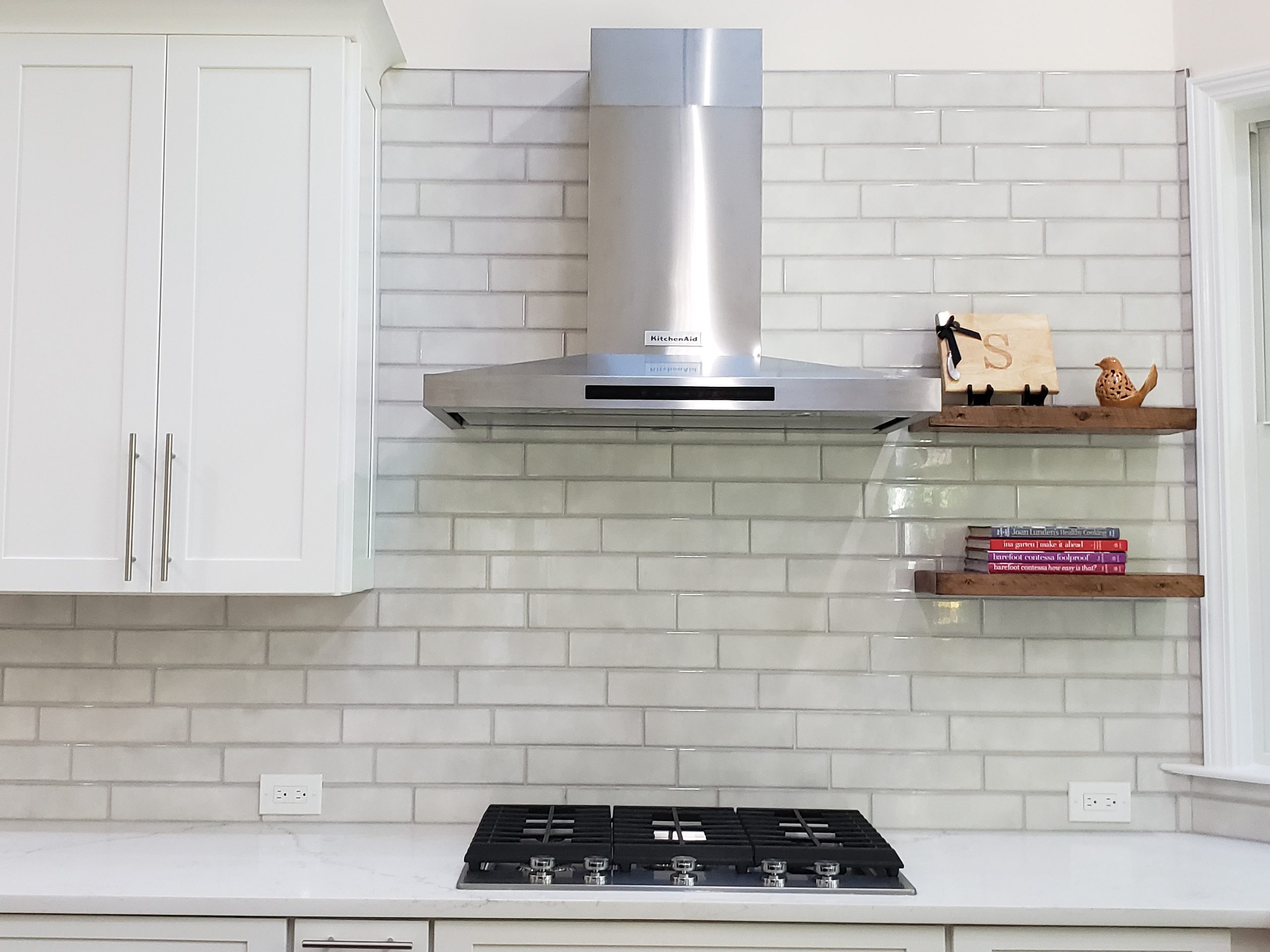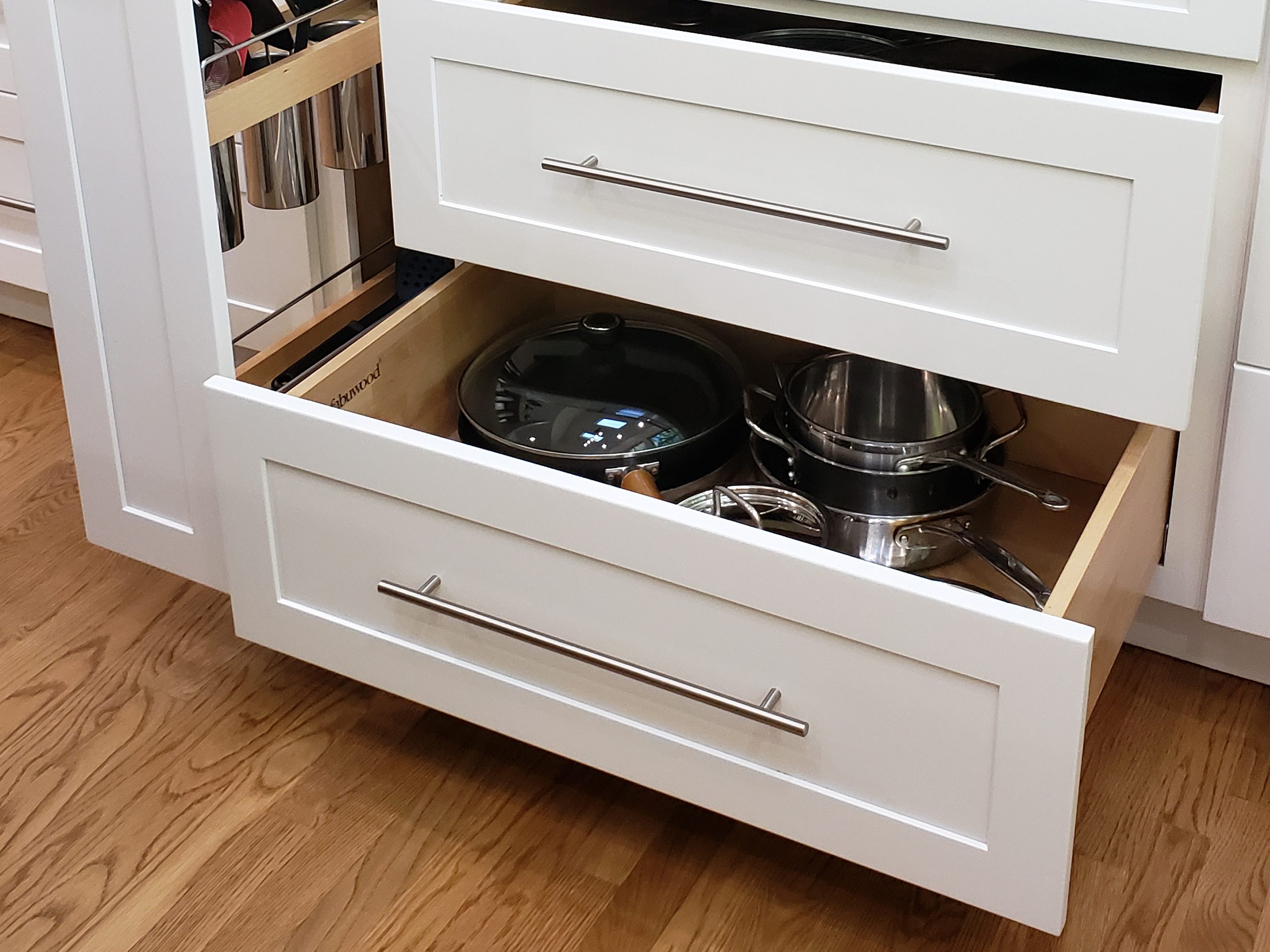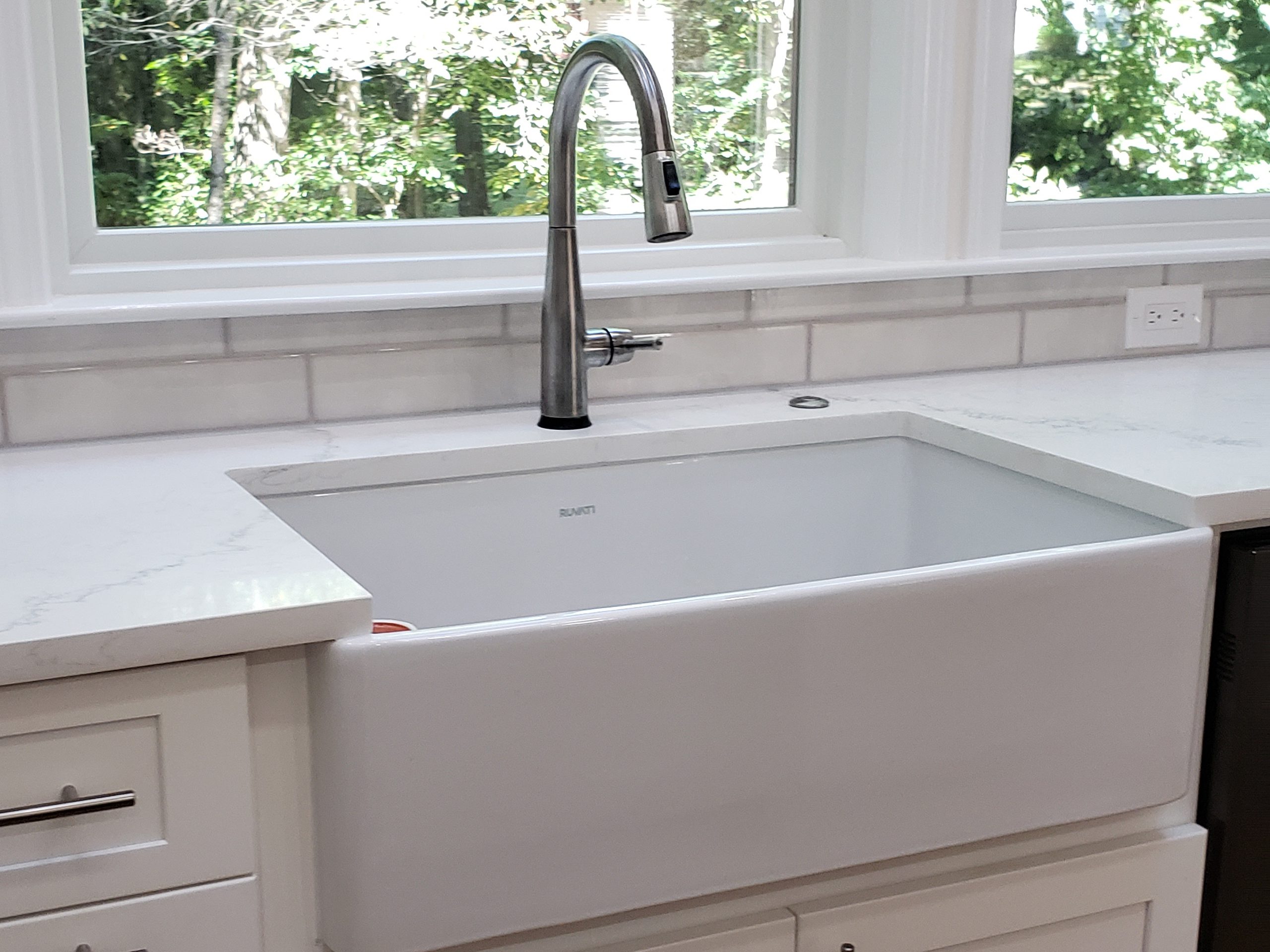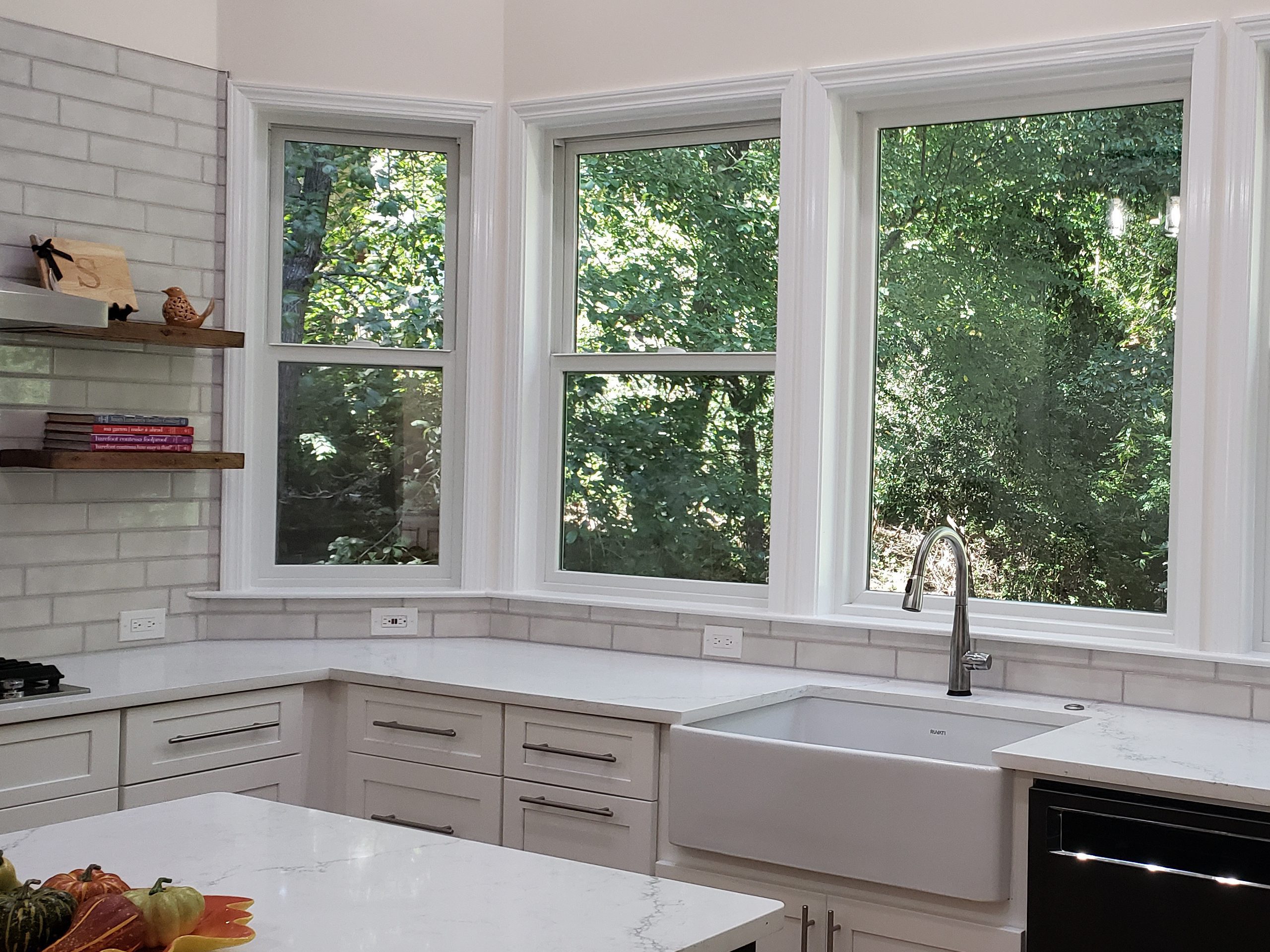 Frequently Asked Questions
Venturing into a Chamblee kitchen remodeling project can raise numerous questions and concerns. Our comprehensive FAQ section is designed to address these queries, offering clear and insightful answers to help you feel confident and well-informed as you make decisions about your kitchen transformation.