Transform Your Outdoor Living with Decks and Porches in Brookhaven
Craft Your Dream Outdoor Spaces with Kitchen Design Studio's Expert Designers
Expert Decks and Porches Designers in Brookhaven
Having a comfortable and stylish outdoor space is essential in Brookhaven, where the beauty of the outdoors is a part of everyday life. Whether you dream of a classic front porch to enjoy the evenings or a spacious backyard deck for hosting barbecues and gatherings, our expert team is here to bring those dreams to life. We combine our love for design with practical solutions to create decks and porches Brookhaven that are additions to your home and extensions of your living space.
At Kitchen Design Studio, we believe every deck and porch we design should be as unique as the homeowners we work with. That's why we take the time to understand your needs, style preferences, and how you plan to use your space. Let us help you make the most of your outdoor area and turn it into one of your favorite places in your home.
Decks and Porches Brookhaven Remodeling Services
We're dedicated to crafting outdoor spaces that enhance your home's appeal and functionality. Our decks and porch remodeling services in Brookhaven are tailored to meet each client's unique needs and preferences. Here's what we offer: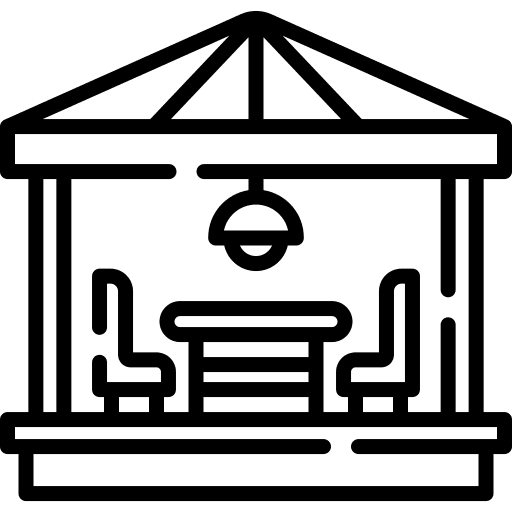 Custom Deck Design and Construction
Whether you're looking for a multi-tiered deck for entertaining or a simple relaxing platform, we design and build decks that align with your lifestyle. Our team works with you to select materials and designs that complement your home's exterior.

Porch Renovation and Enhancement
Make a lasting first impression with a beautifully remodeled porch. From classic wrap-around to modern, minimal designs, we can enhance your home's entrance with a porch that welcomes you and your guests with warmth and style.

Quality Materials and The Finishes
We believe in using high-quality materials that are durable and visually appealing. From natural wood to composite, we offer options that stand the test of time and weather, maintaining their beauty for years to come.

Safety and Accessibility
Safety is a top priority in our deck and porch designs. We ensure that all constructions meet local safety codes and are accessible to all family members. Features like railings, non-slip surfaces, and proper lighting are integral to our design process.

Eco-Friendly
We offer sustainable decking and porch options for environmentally conscious homeowners. From responsibly sourced wood to eco-friendly composites, our team can guide you in selecting materials that reduce environmental impact.
Inspiration for Your Space: Our Project Gallery
Explore our project gallery to see the diverse range of decks and porches we've designed and built in Brookhaven. Each project highlights our commitment to quality and innovation.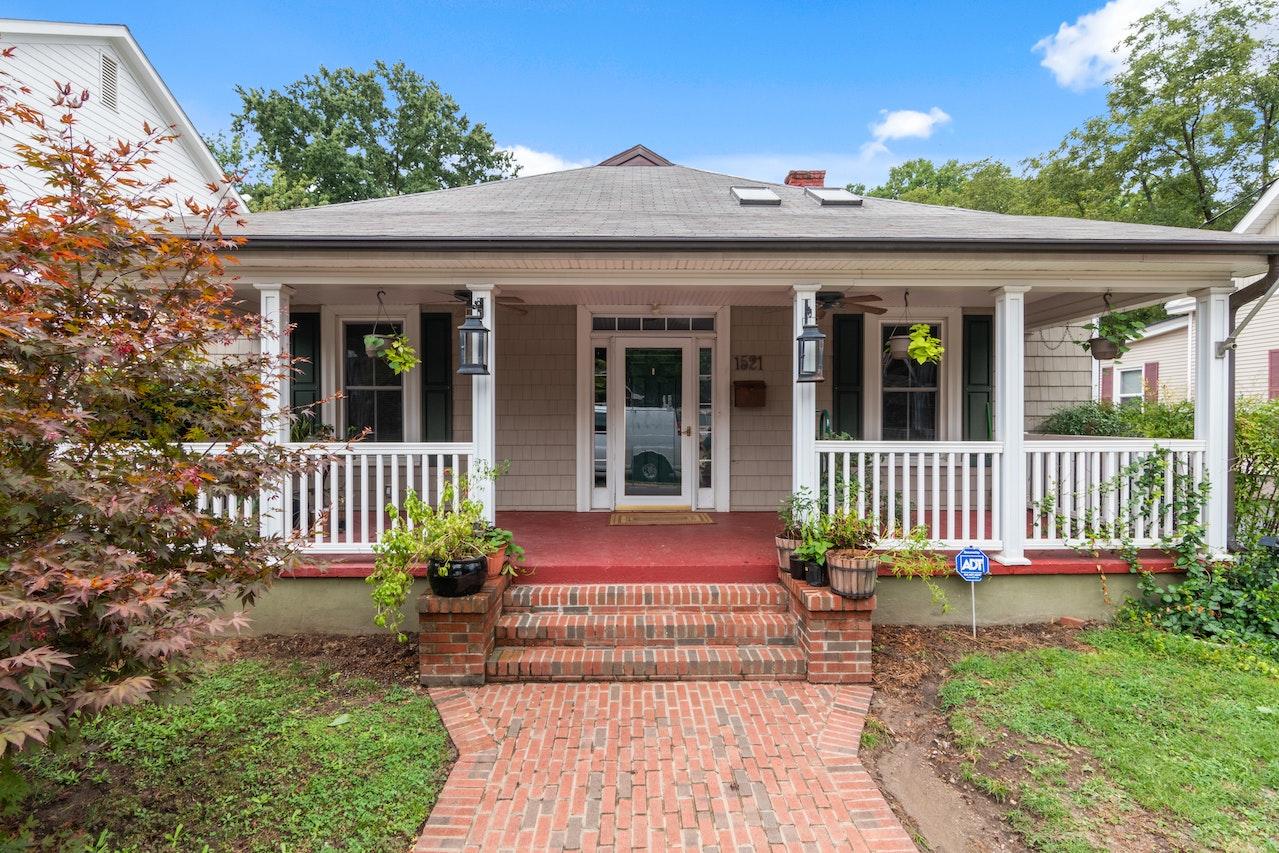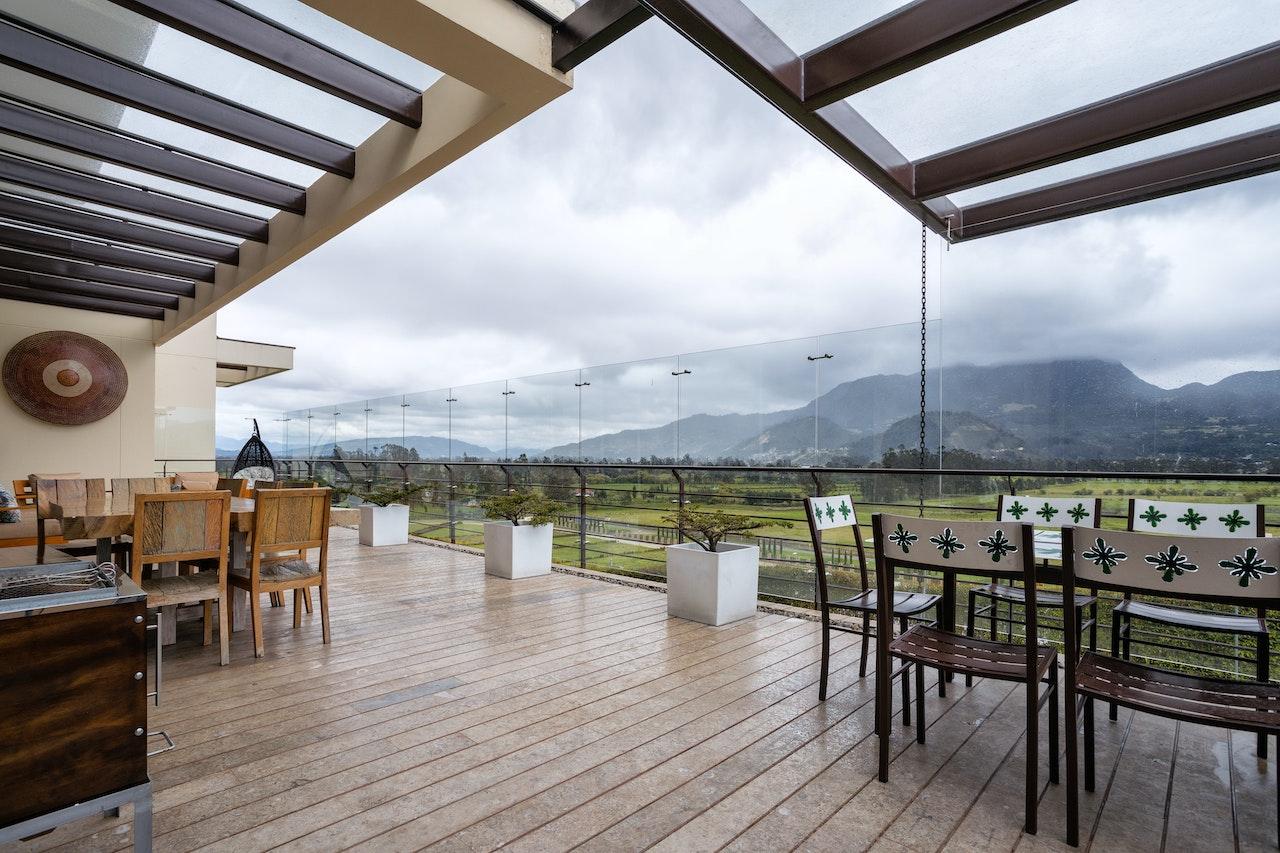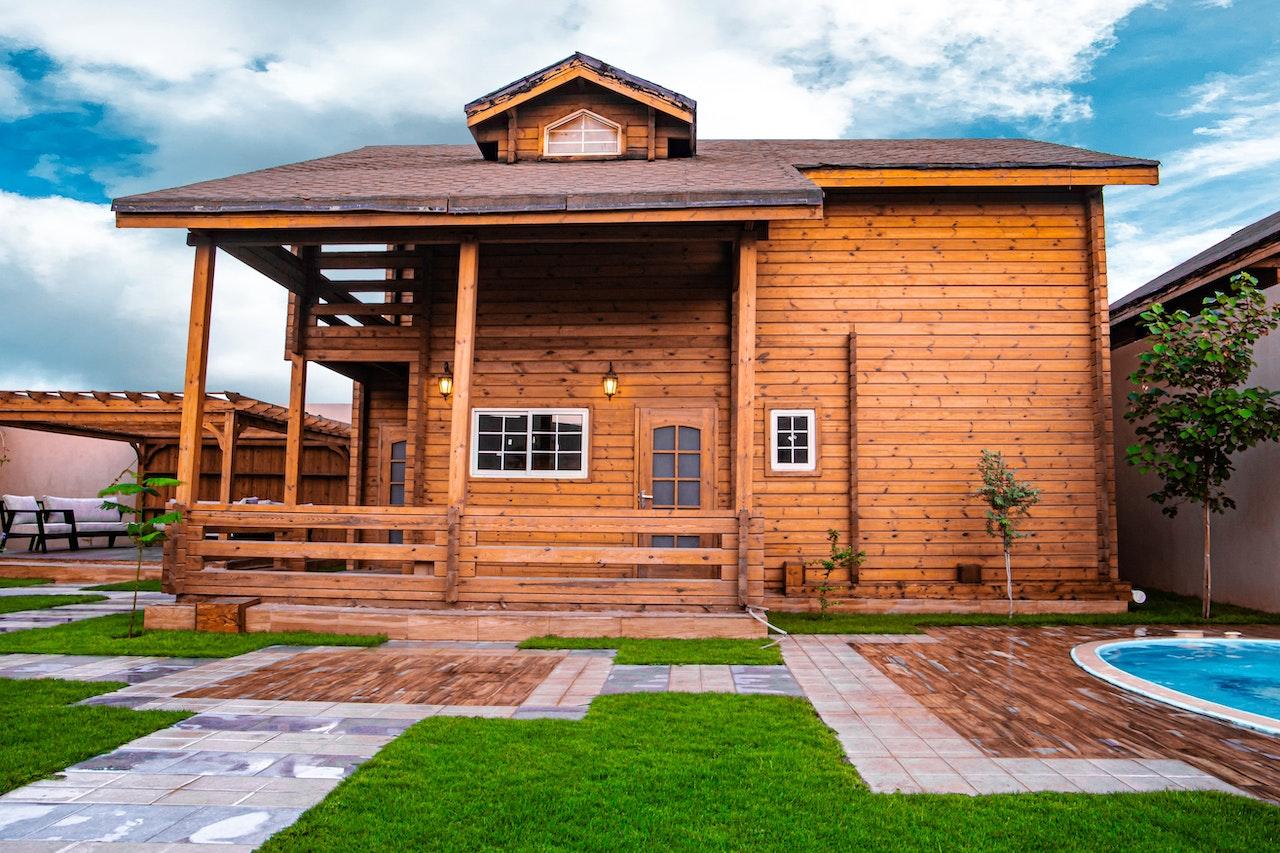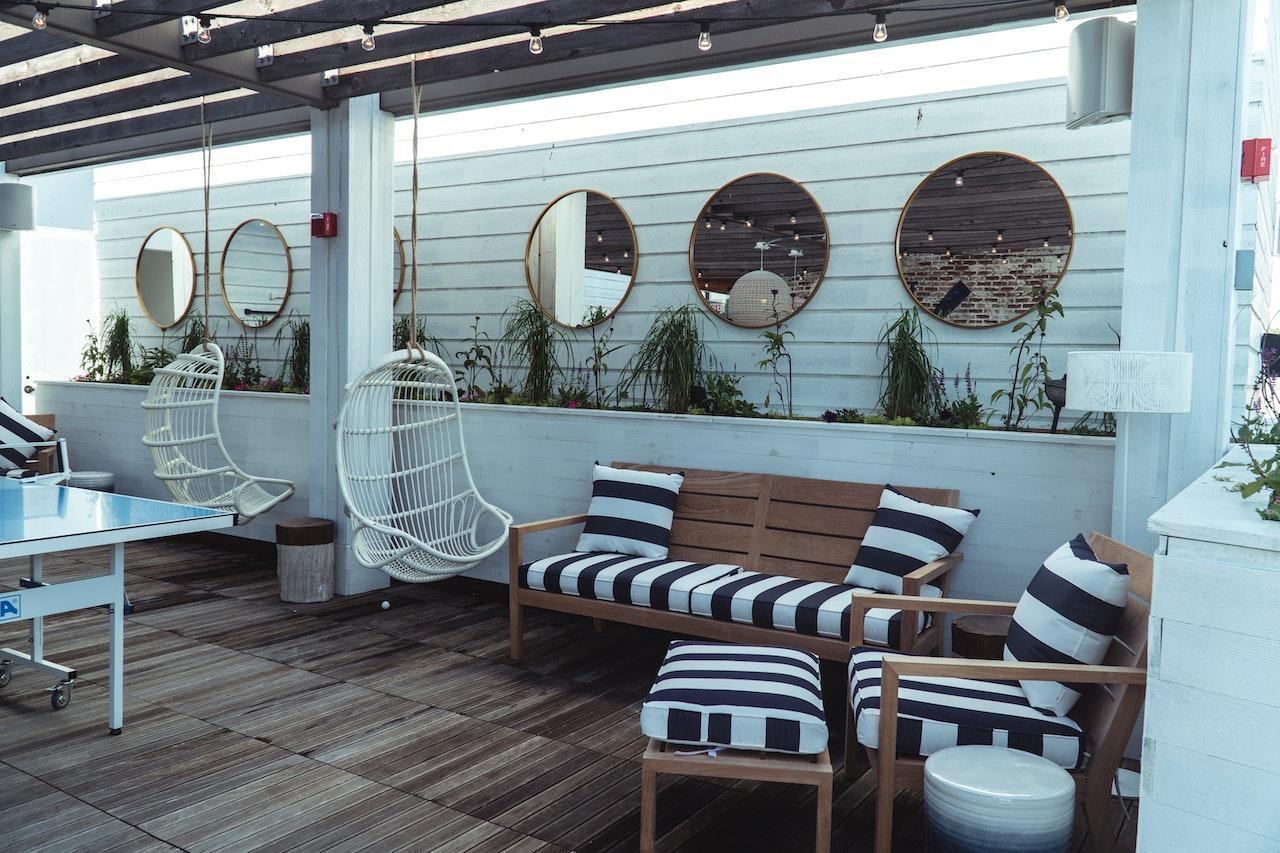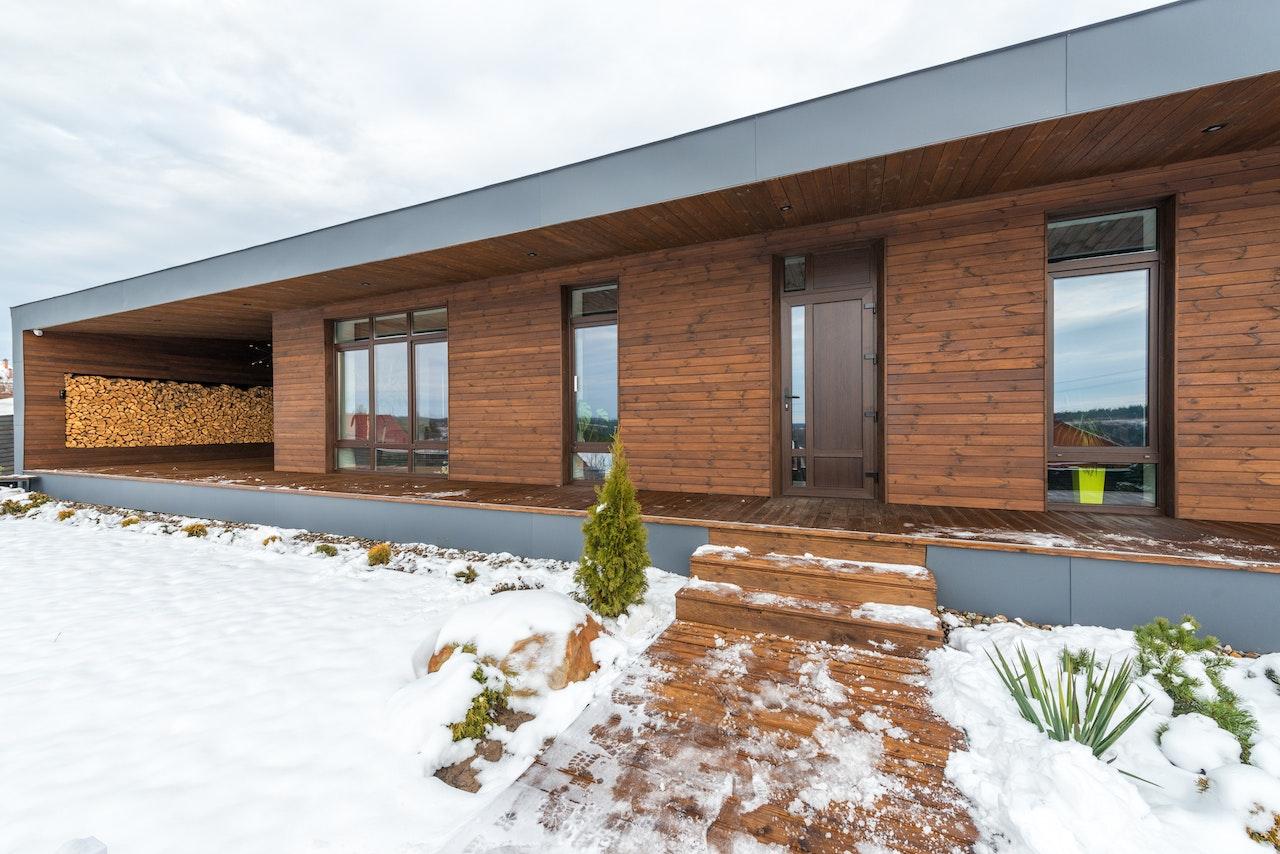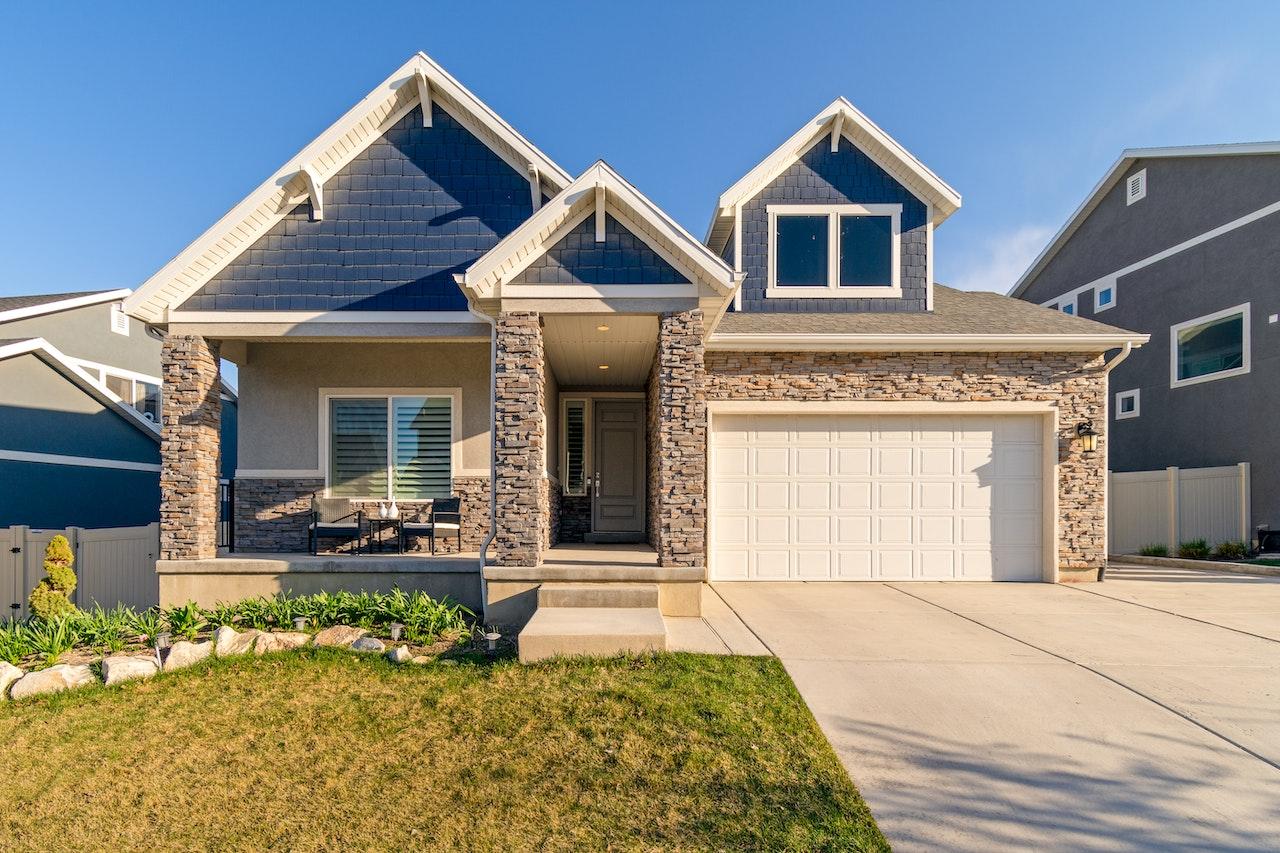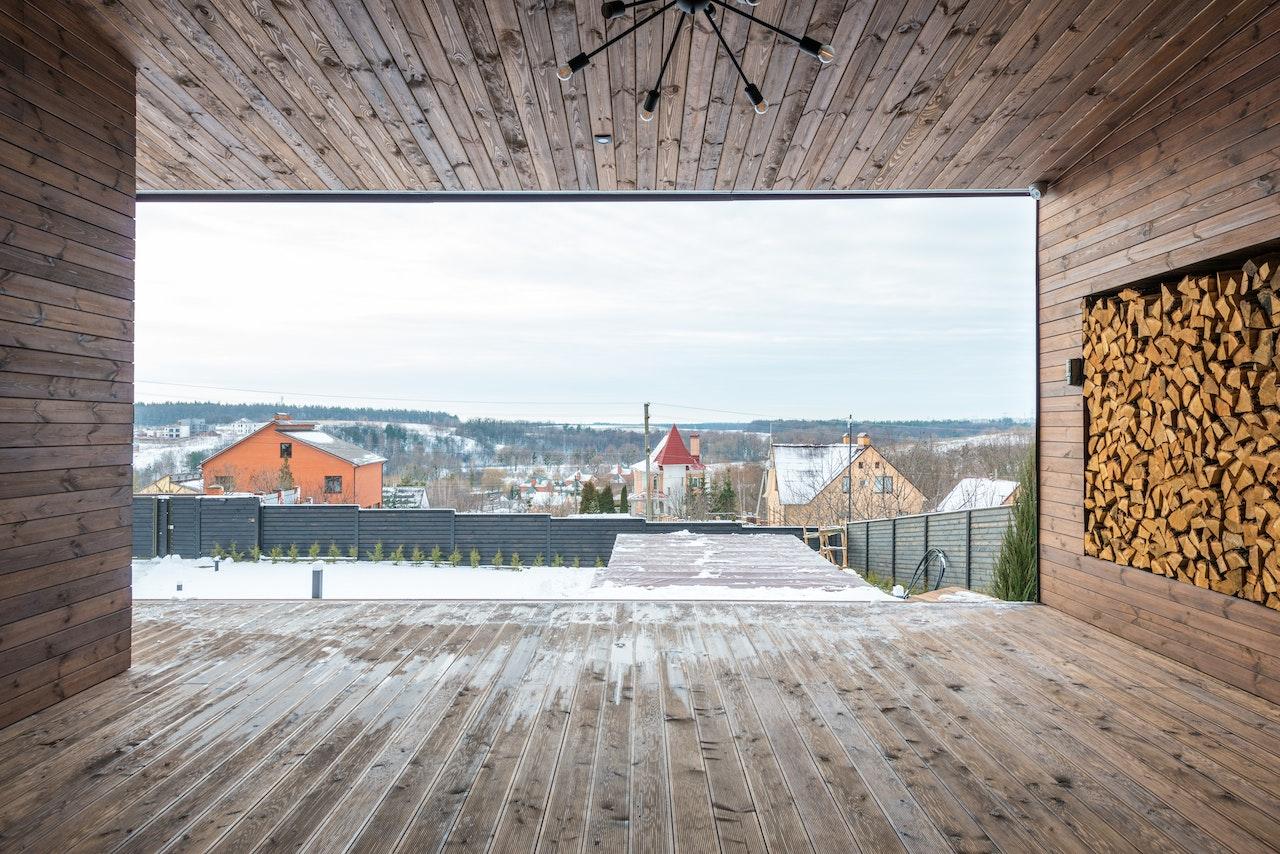 Why Choose Our Remodel Services?
When it comes to enhancing your outdoor living space in Brookhaven, Kitchen Design Studio stands out for several compelling reasons. Here's why you should choose us for your decks and porches remodeling projects:

Expertise and Experience
With years of experience designing and constructing decks and porches, our team has developed a deep understanding of what makes an outdoor space both functional and appealing. Our expertise ensures that every project is handled professionally and professionally.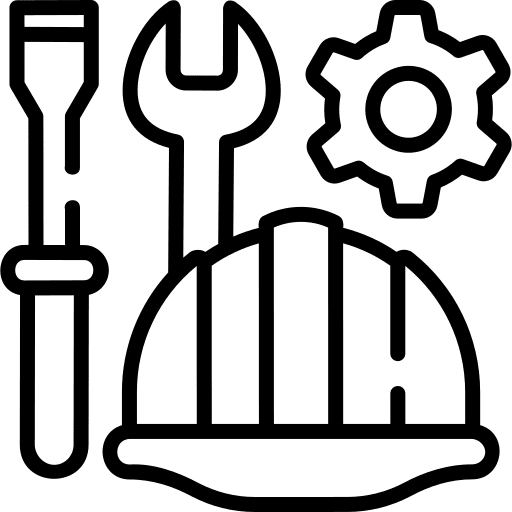 Customization to Fit Your Style
We believe that your outdoor space should reflect your personal style and meet your specific needs. Our team works closely with you throughout the design process, ensuring that every detail, from the layout to the materials and finishes, aligns with your vision.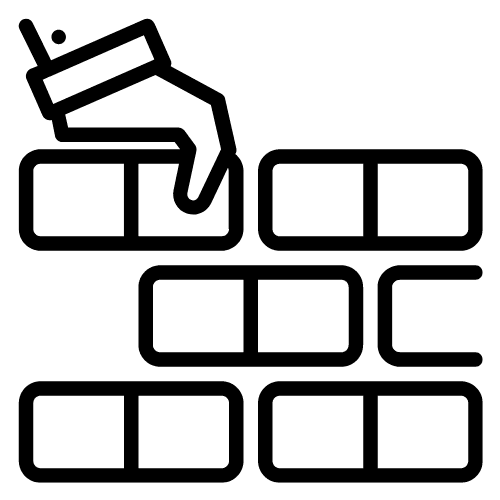 High-Quality
Materials
Our commitment to quality is evident in our chosen materials. We use only the best, most durable materials that stand the test of time and enhance your home's beauty. From classic wood to modern composites, we offer a range of options to suit every taste and budget.

Customer-Centric Approach
At Kitchen Design Studio, our primary goal is to exceed your expectations consistently. We highly value and actively seek your input and feedback throughout the entire remodeling process, as we diligently strive to ensure your complete satisfaction with the final outcome of your project.

Seamless Process from Start to Finish
We manage every remodel aspect, from the initial design to construction and final walkthrough. Our streamlined process is designed to make your experience as smooth and stress-free as possible.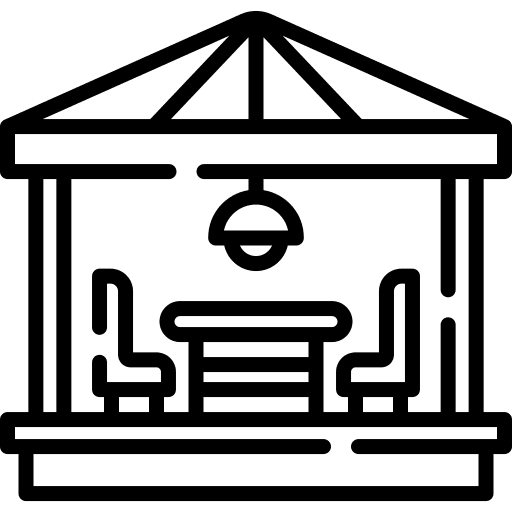 Focus on Sustainability
Understanding the importance of environmental conservation, we offer sustainable decking and porch options. Our eco-friendly solutions benefit the planet and offer long-term savings and efficiency.
Ready to Enhance Your Outdoor Space?
If you dream of a beautiful deck or porch in Brookhaven, let Kitchen Design Studio help you make it a reality. Contact us today for a consultation and start the journey to your ideal outdoor retreat.
Testimonials: Hear From Our Happy Clients
Don't just take our word for it. Our satisfied customers share their experiences transforming their outdoor spaces with our help.
Love the service and the quality, Israel was amazing, highly recommended
Roslyn Holcomb
2023-01-26
We had an amazing experience with this company. Everything was done on time and done well. Their standards are extremely high with meticulous execution. Each day we knew what would be happening the next day and approximately how long it would take. They were innovative with great ideas and also attentive to our needs. We couldn't have asked for a better kitchen remodeling experience.
Kitchen Design Studio team were very professional from start to finish. They helped me remodel the kitchen of my dreams!
Great work!
TandR Ferguson
2022-12-05
Very pleased with the outcome of our kitchen renovation. The company was able to work with us on adding new features to our old existing kitchen features that we wanted to keep. The entire kitchen looks brand new. We would definitely use them again on another renovation in the future.
From the day I first met Isreal I felt extremely comfortable with him as a person, and a perspective contractor. I remeber feeling very confident that he had the experience to achieve what we were looking for in our kitchen, and I was not wrong. At no point during the process of a total kitchen redo did any of the above feelings ever change. Isreal and Ortal came up with some great ideas that we hadn't considered and addressed every question or concern we had throughout the process with patience. In a time where it is so difficult to find reliable honest contractors, we felt super relieved to have found and chosen this company. We will use them again to redo our master bathroom. I would recommend them to anyone considering a renovation project. They just do good business. Period. JT Summers
From the initial meeting to the completion of the project, we experienced nothing short of excellent customer service and superior quality of work from Israel, Ortal, and their crew. We highly recommend this business!
We have done several remodeling projects at our home over the past 2 decades and Kitchen Design Studio was by far, the best experience we have ever encountered. Israel and Ortal helped redo our entire basement apartment and were amazing to work with. They took a typically stressful and challenging experience and made it into something manageable that left us with a very different view of what remodeling could be. Some words that come to mind in our experience working with KDS are professional, dependable, honest, flexible, easy to work with and the icing on the cake was Israel's wonderful sense of humor. We are extremely impressed with the finished product and everyone who enters the space is completely in awe. We would not consider using ANY OTHER company for further remodel work in the future, as our minds have been changed after working with them.
They provided excellent service and offered several design options. They came to our house multiple times during design and pre-installation phases to fine tune the designs. They were very patient during our decision making, and even more patient with our general contractor who was several months late with their work.. The cabinet and countertop installation were the best quality. We love our new kitchen!
Israel and his team were great throughout the entire process installing a wet bar in our basement. Professional, courteous, and reliable people who did great quality work that we are very happy with. If we need similar work done again, we would definitely use this company.
Frequently Asked Questions
We understand you might have questions about our decks and porch remodeling services in Brookhaven. Here are answers to some of the most common queries we receive: