It has been a labor of love for us to complete this Atlanta Kitchen Design project in Atlanta, Georgia. The kitchen was old and in need of a modern upgrade, but the owners had a fantastic sense of style. We started by removing the old countertops and cabinets and replacing them with brand-new, custom cabinets with a sleek, modern style. We added natural stone worktops for a sense of luxury and went with a light color scheme to make the room look larger and more open.
We demolished a wall to make the floor plan more open, which allowed us to open up the kitchen to the living area. This enhanced the natural lighting in the kitchen and improved its sociability. For a more contemporary vibe in the kitchen, we also installed brand-new energy-efficient appliances.
A built-in wine refrigerator and a lovely backsplash made of glass and mosaic tile are two further distinctive touches we put to the kitchen. The finished product was a hit with the homeowners, and it's wonderful to see how the kitchen has evolved into the center of their house.
Overall, the Atlanta, Georgia, kitchen remodeling project was a huge success, and we love the way it turned out. We are confident that the homeowners will enjoy their new kitchen for many years to come because they are so happy with it.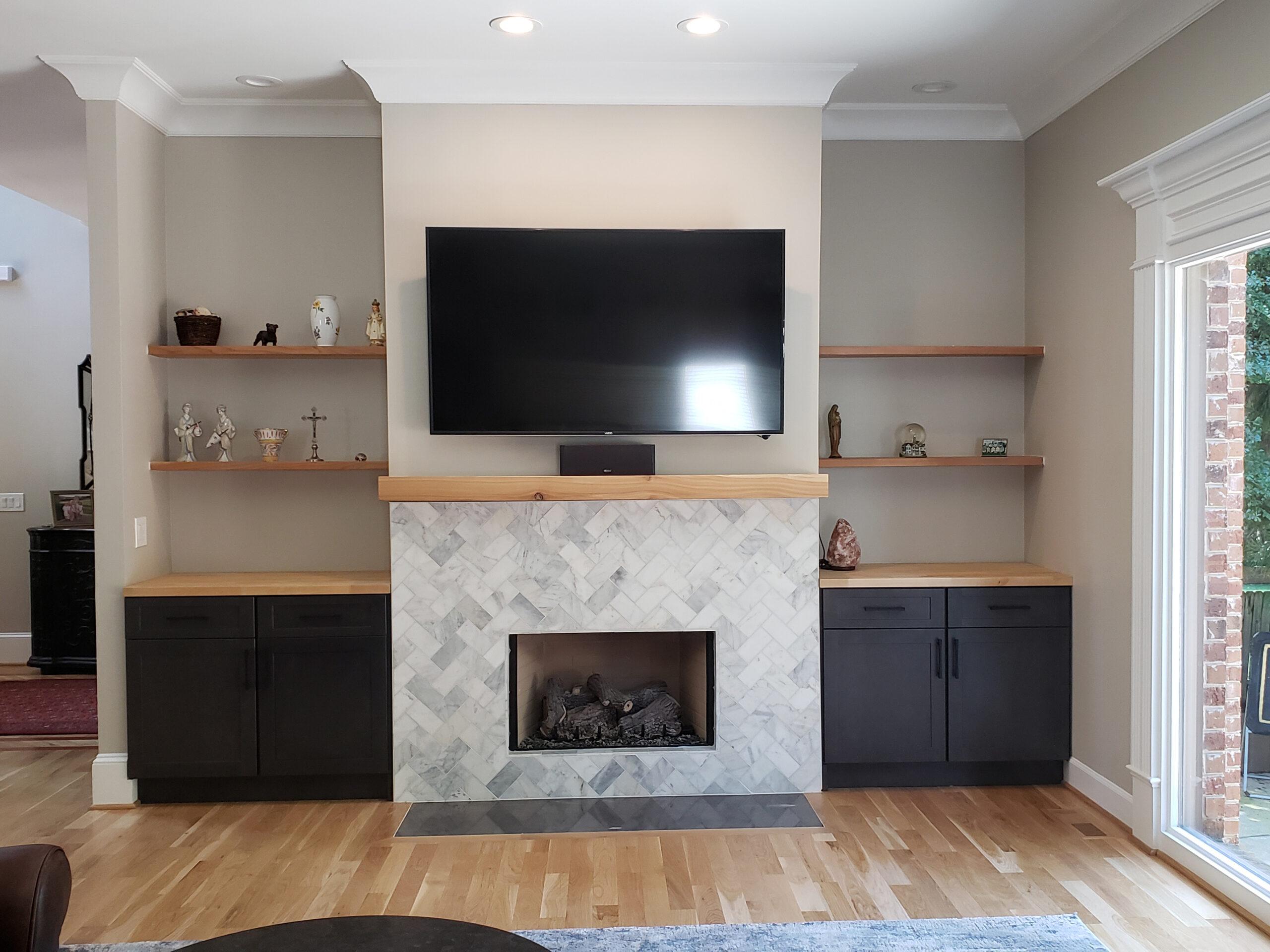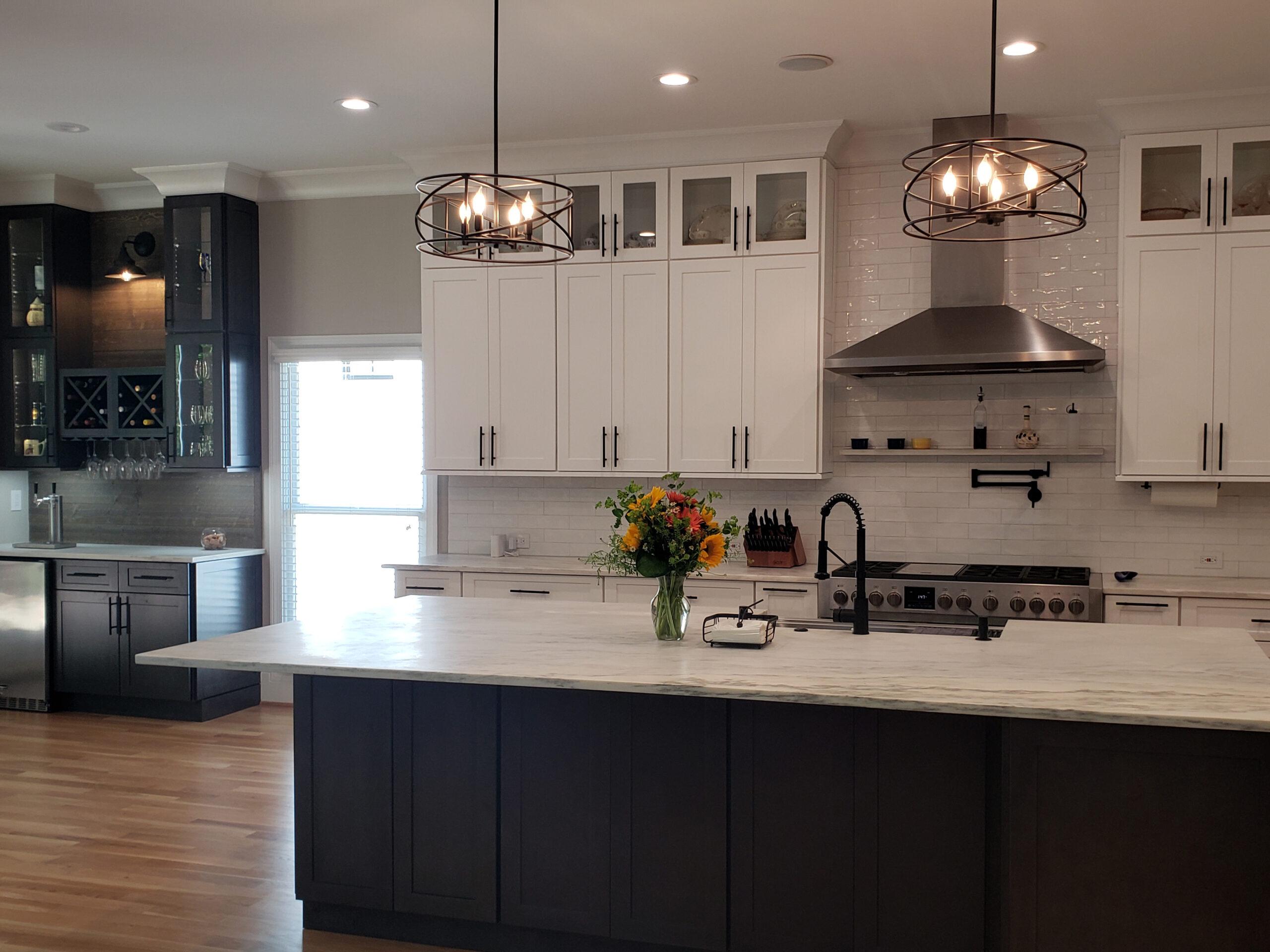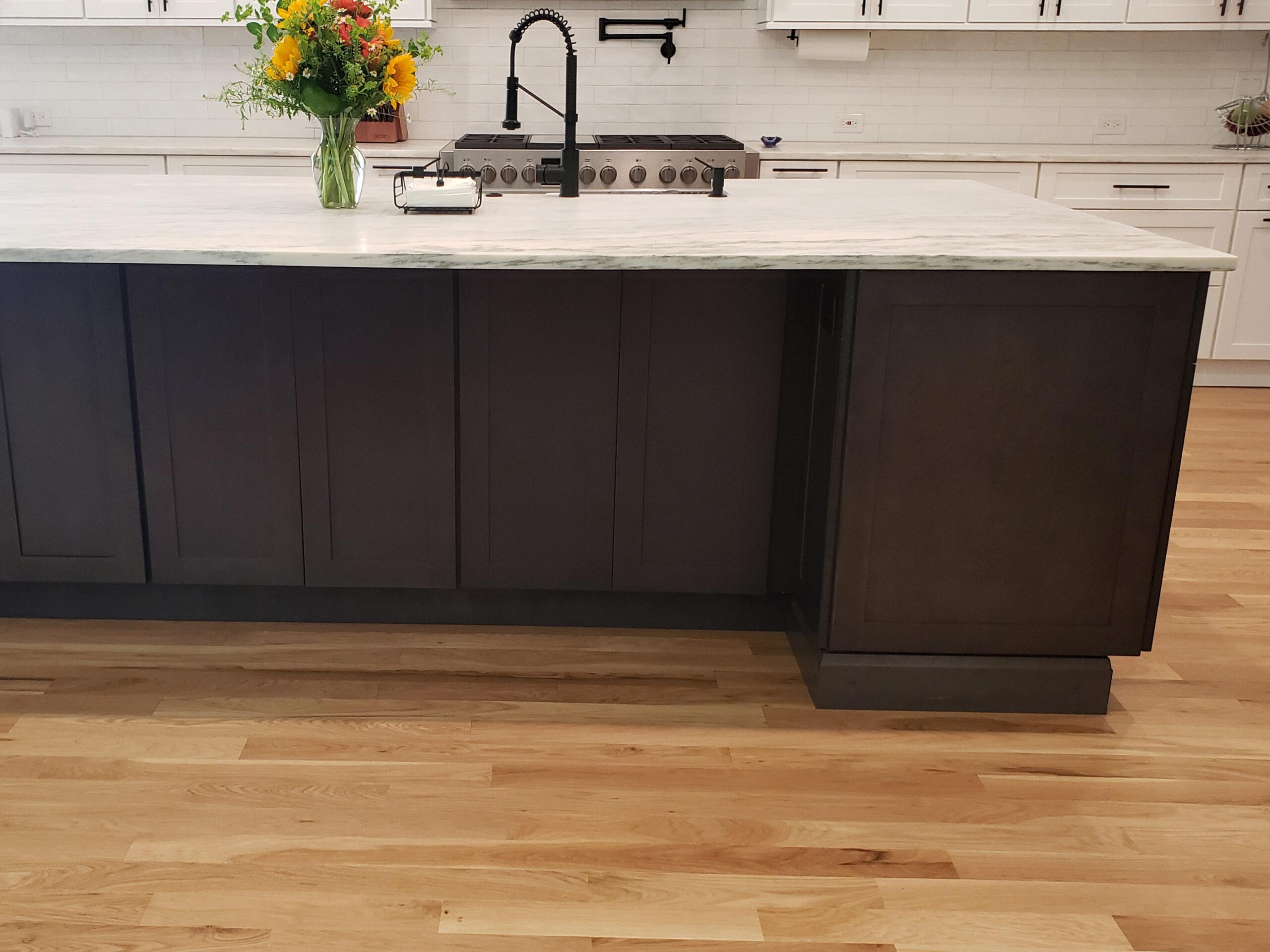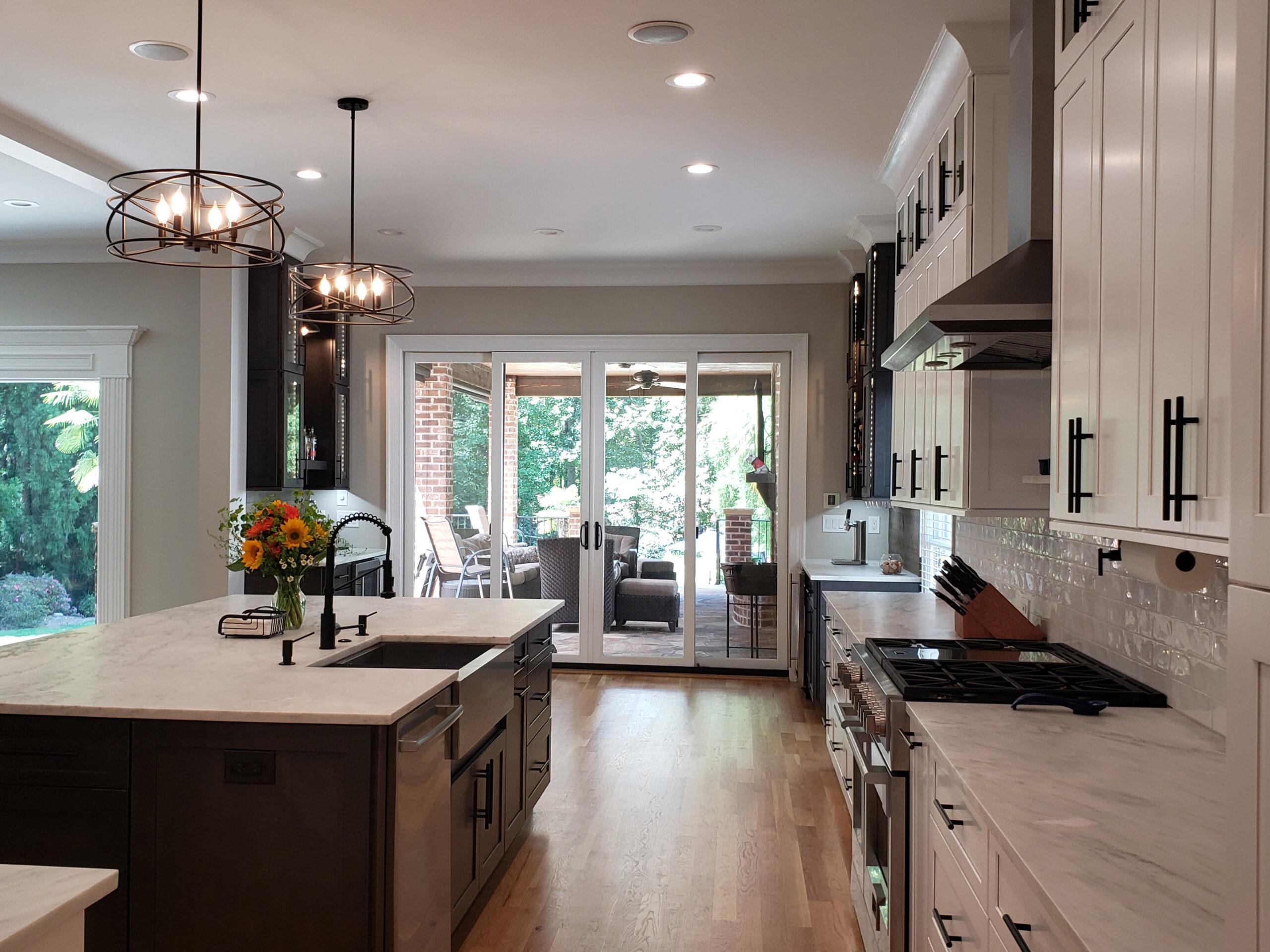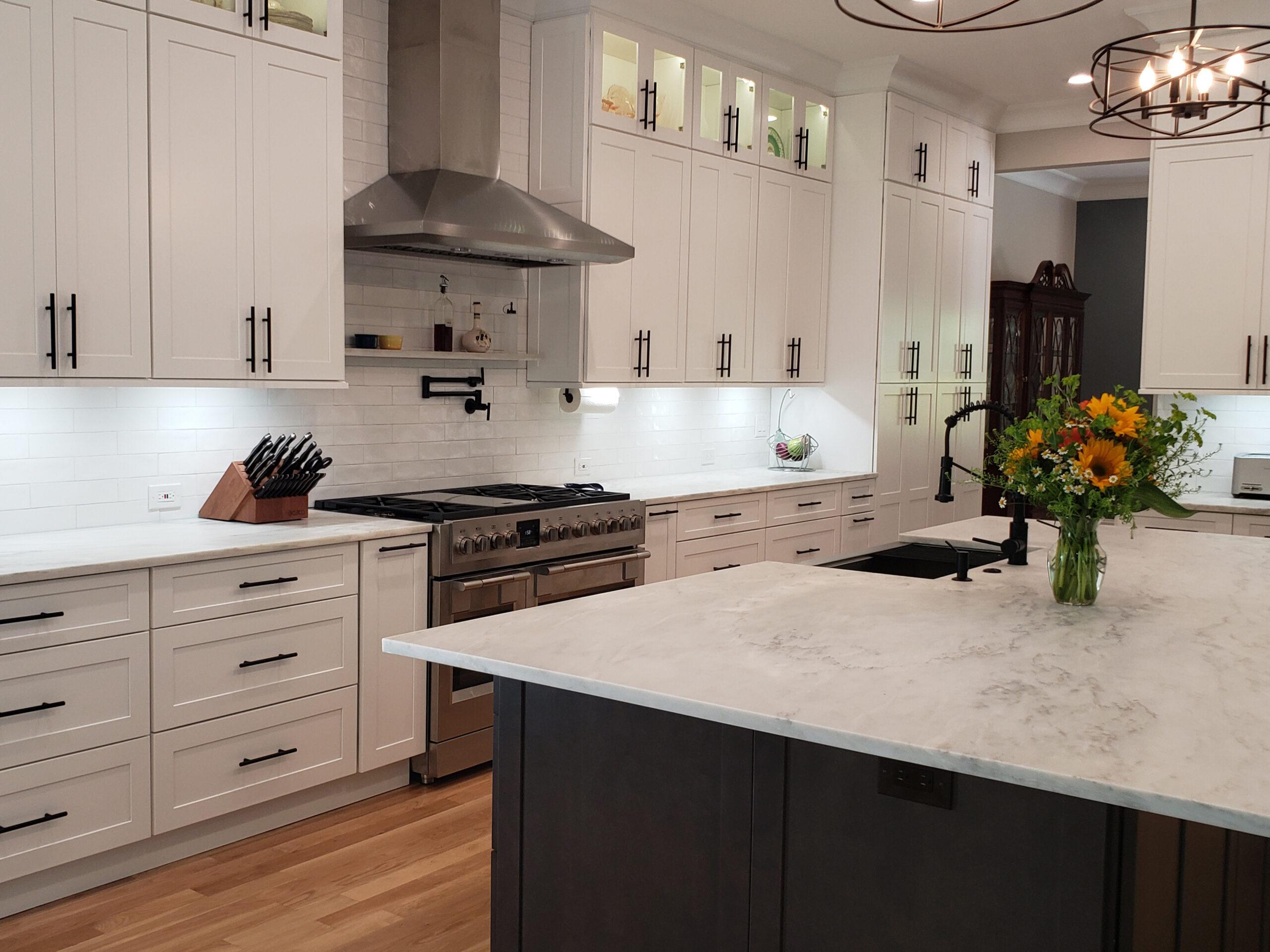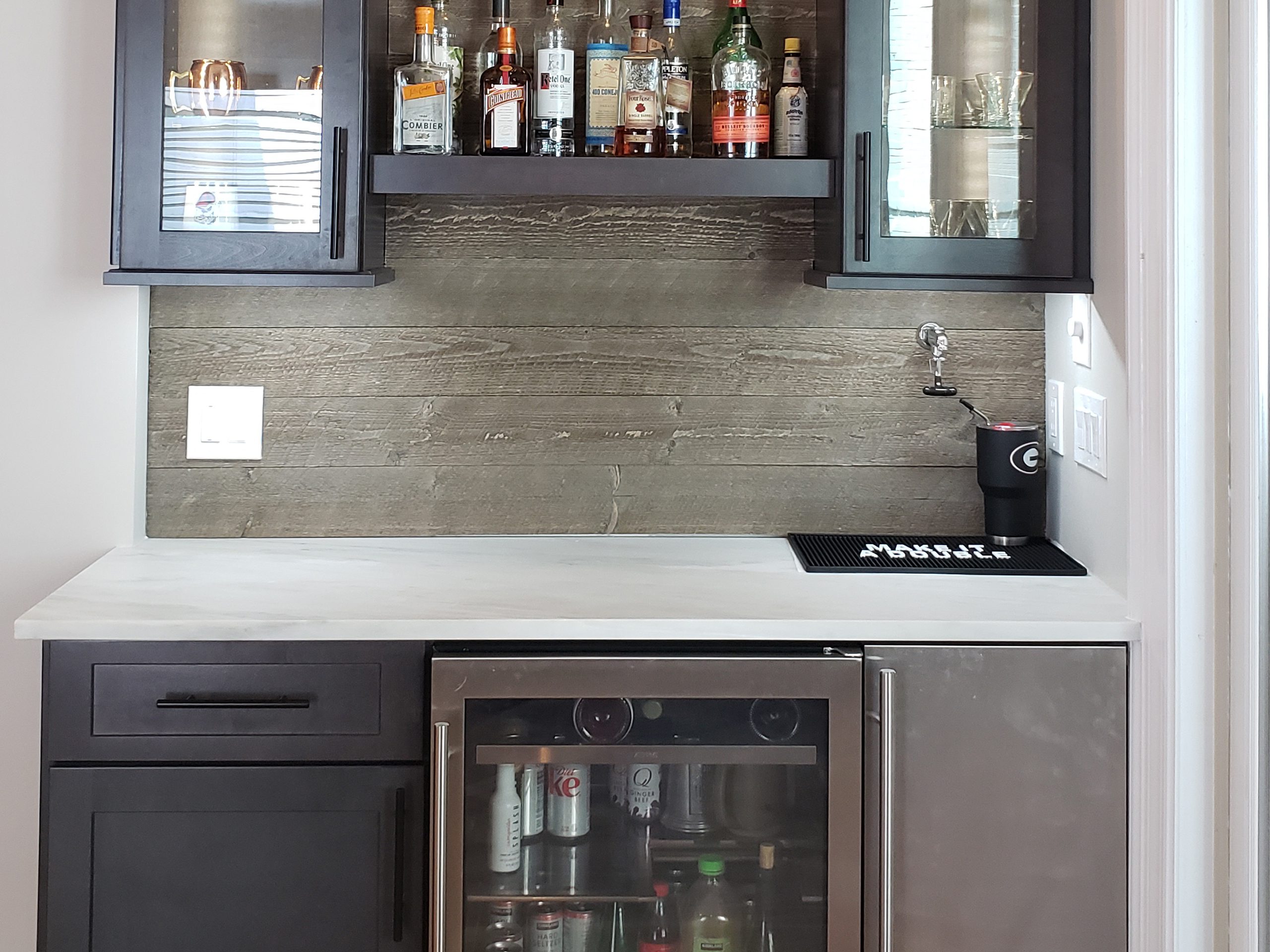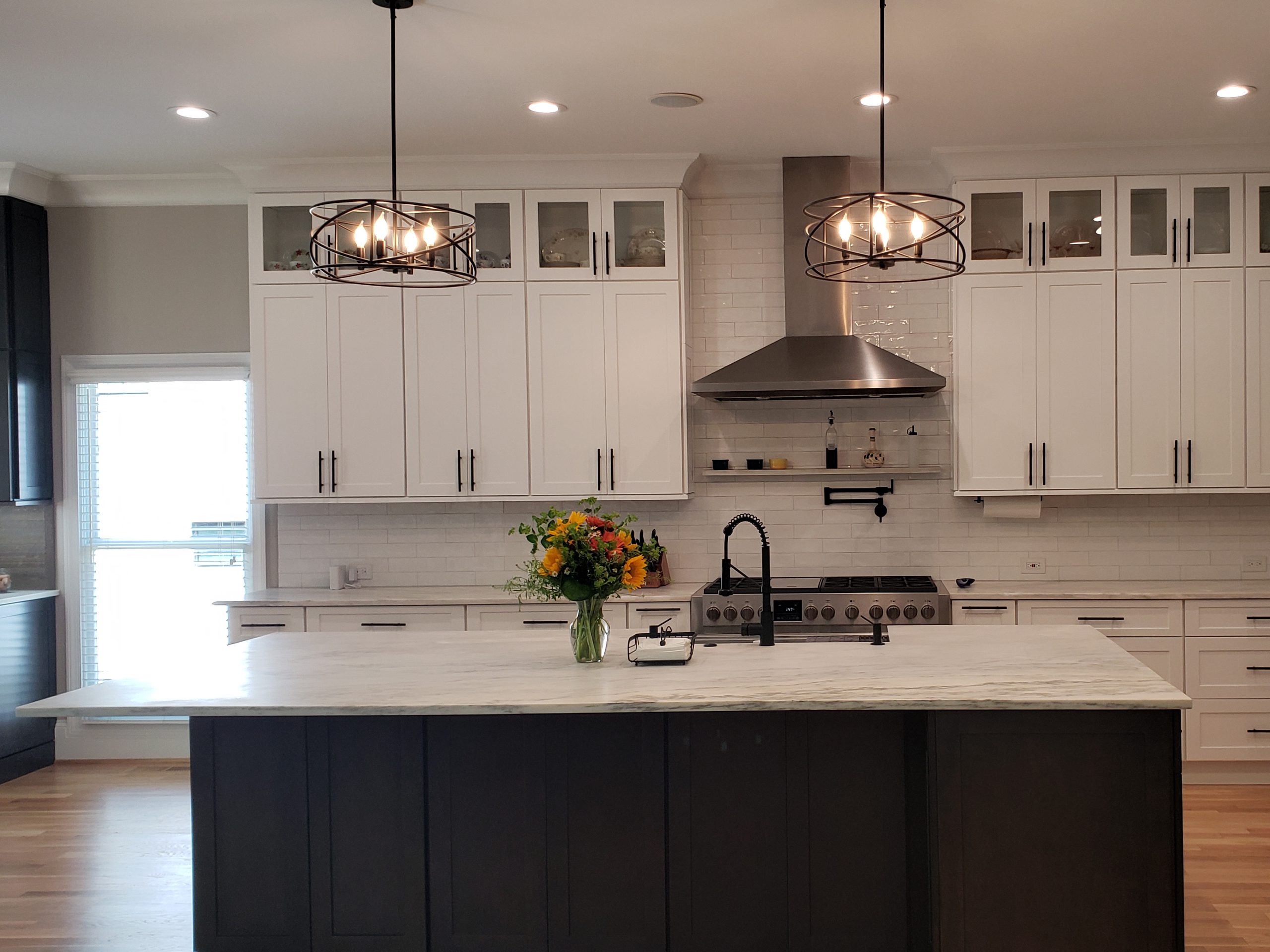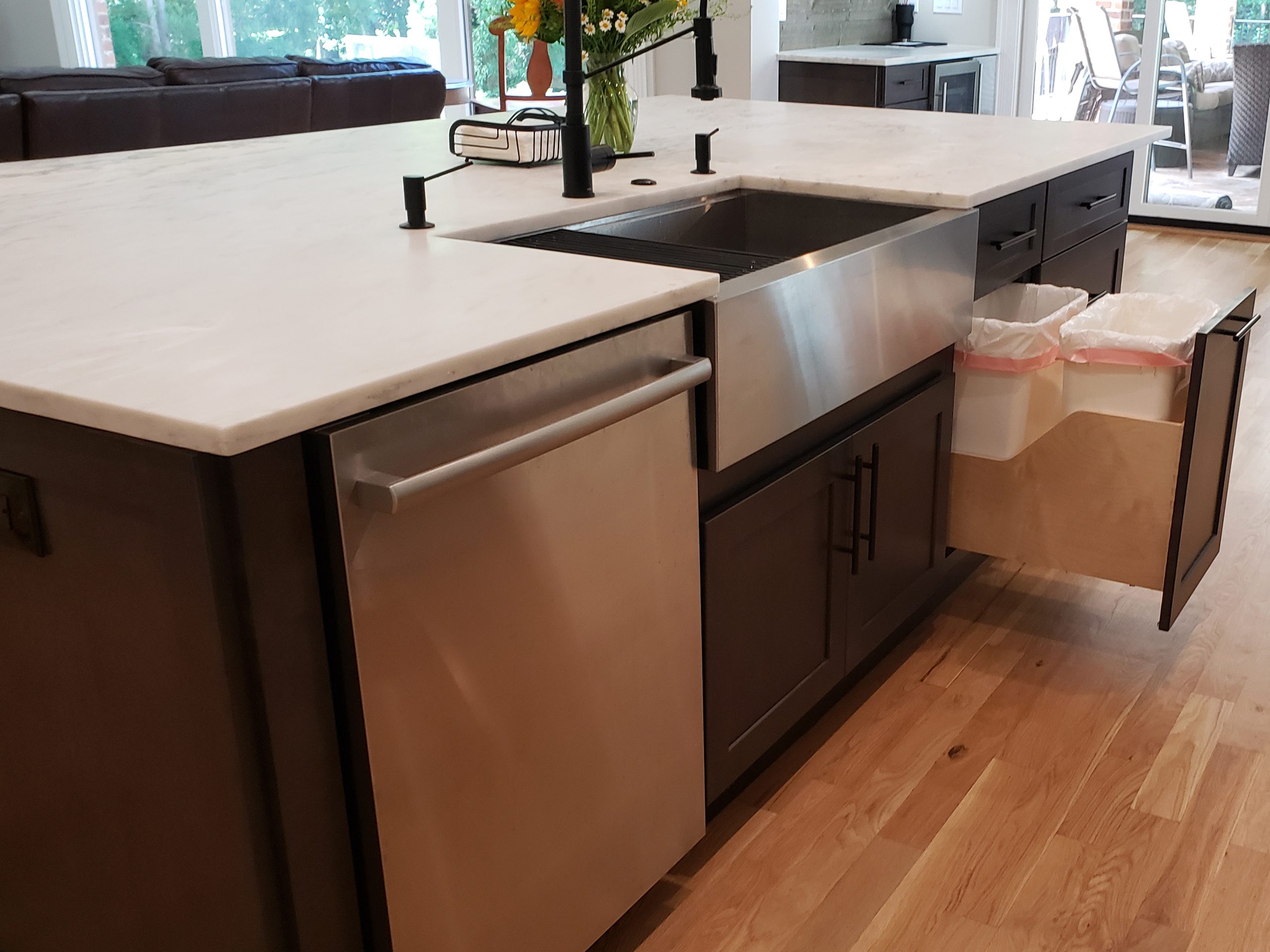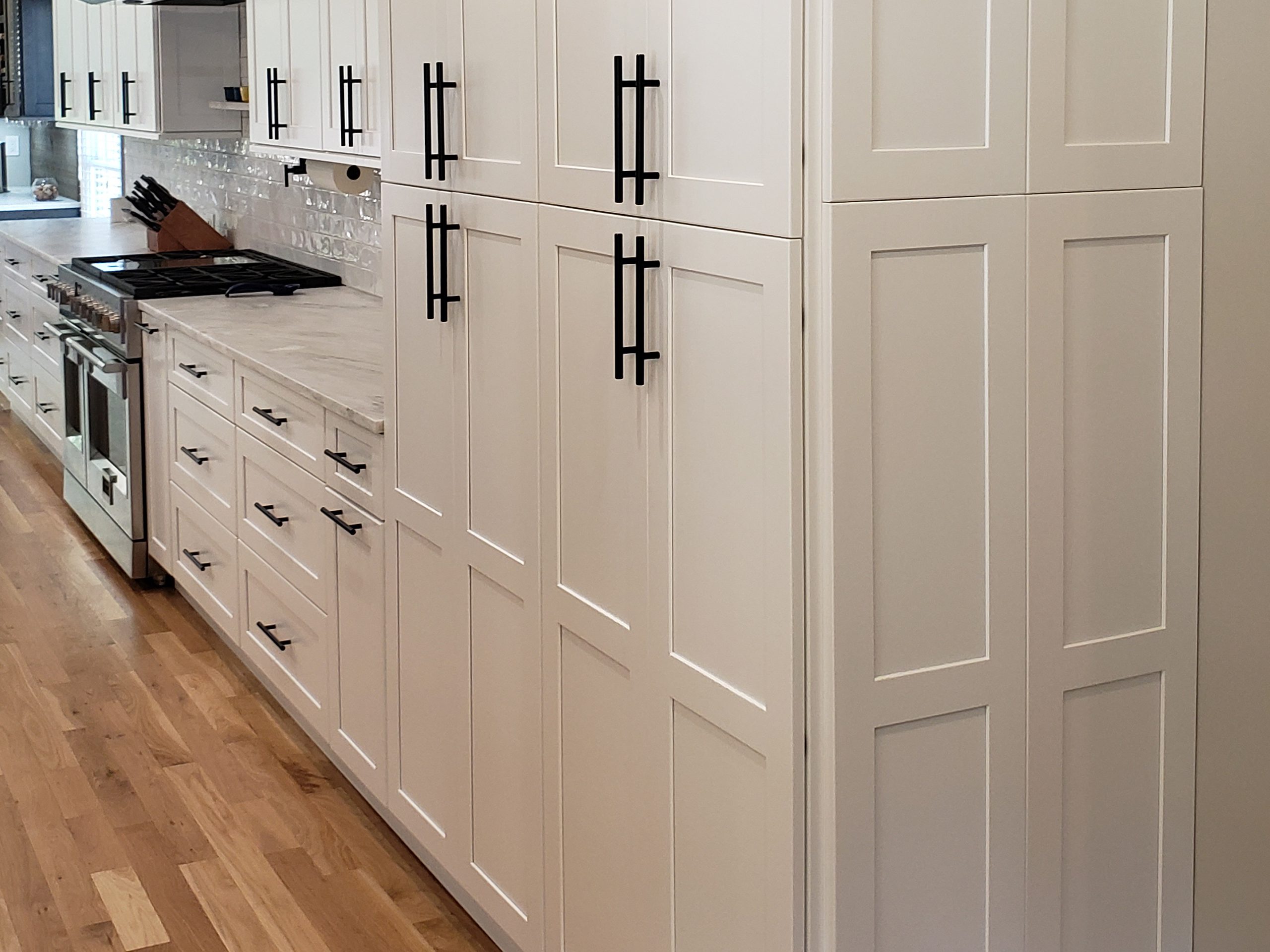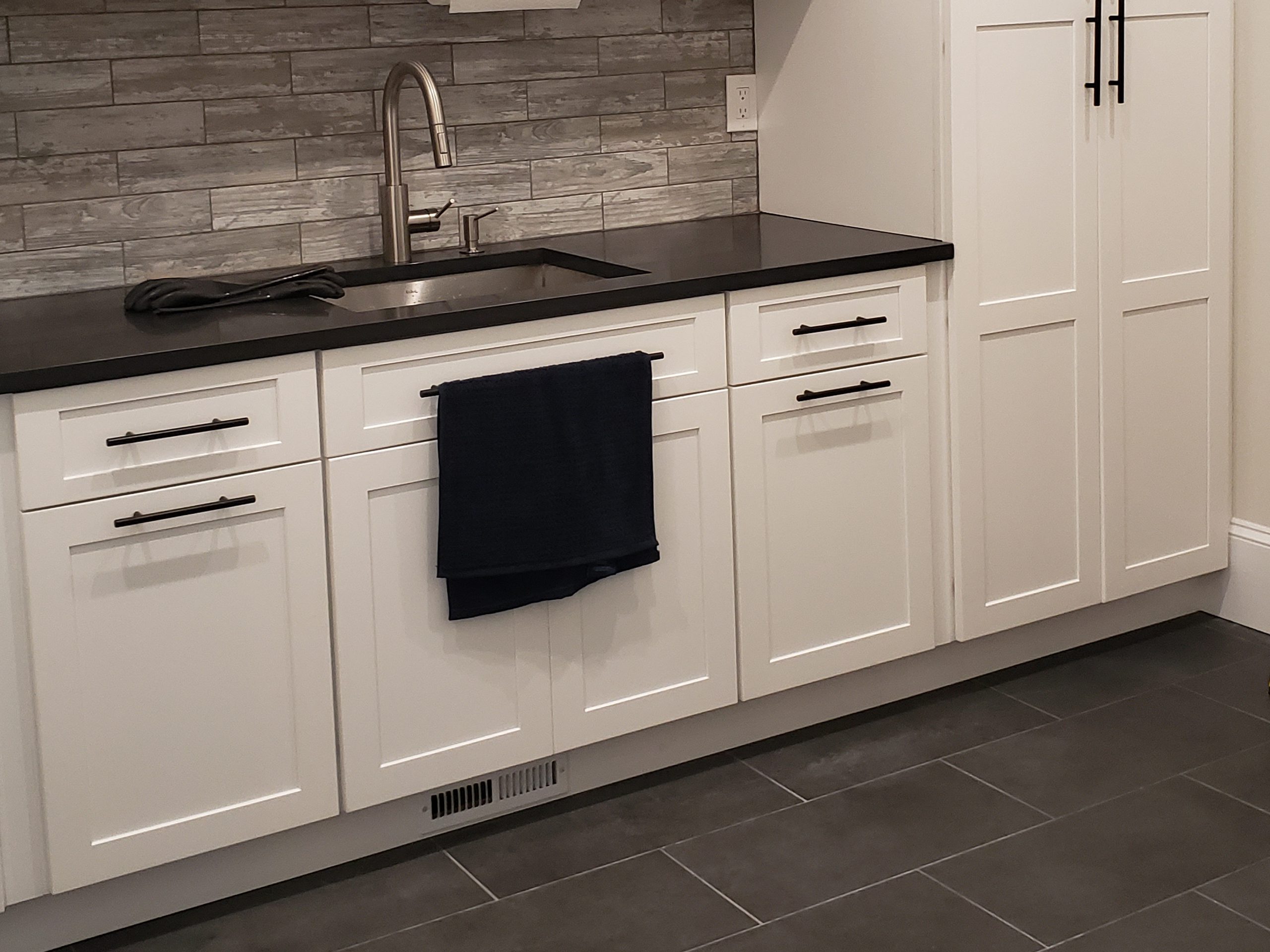 At Atlanta Kitchen Design, we take great pleasure in our abilities to create and renovate kitchens that are not only aesthetically pleasing but also practical. Our highly qualified and experienced team of Atlanta kitchen designers will collaborate directly with you to comprehend your demands and preferences and produce a design that satisfies your particular needs.
We have finished a variety of projects in the Atlanta region and are experts in kitchen remodeling. We have the knowledge and tools to tackle any project, from straightforward upgrades to full kitchen restorations. We provide a wide range of services, such as countertop installation, cabinet refacing and replacement, design and consultancy for kitchen showrooms, and more.
Planning is one of the most crucial steps in any kitchen makeover project. Together, you and our team of Atlanta kitchen remodelers will develop a thorough design that specifies the precise materials and finishes to be used, as well as a timetable and budget. To help you decide on your kitchen renovation, we will also give you comprehensive cost estimates.
To see our work firsthand and find inspiration for your own kitchen renovation, visit our Atlanta, Georgia, kitchen showroom. You can examine a variety of kitchen designs in our showroom and consult with our knowledgeable designers about your possibilities. Additionally, you may view the caliber of our work and learn more about the variety of supplies, hardware, and finishes we employ.
Atlanta Kitchen Design is the only company you need to contact if you want to renovate your kitchen in Atlanta. To arrange a meeting, get in touch with us right away. We'll work with you to design the kitchen of your dreams. You can be sure that your project will be finished on schedule, within your projected budget, and to the finest possible quality when working with our team of Atlanta kitchen remodelers and contractors.